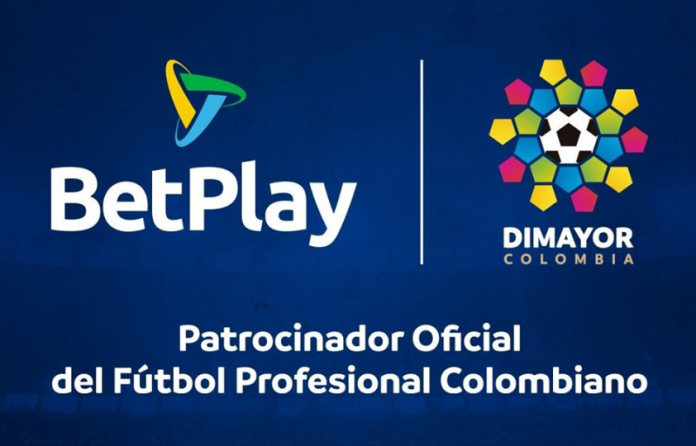 The División Mayor del Fútbol Colombiano (Dimayor), the organisers of the top two professional football leagues in Colombia, has unveiled a four year sponsorship agreement with BetPlay.
Under the agreement, which is effective immediate, all local competitions that fall under the Dimayor bracket will be named after the bookmaker: Liga BetPlay Dimayor, Copa BetPlay Dimayor, Torneo BetPlay Dimayor and the Superliga BetPlay Dimayor. 
Germán Segura, general manager of Corredor Empresarial S.A, stated:  "It is a dream for any brand in Colombia to sponsor national football. Beyond income, we always saw it as a commitment to passion. We are committed to one of the sports that excites Colombians the most and we are proud that men's competitions bear our name. 
Presidents of Dimayor clubs, as well as Ramón Jesurun, president of the Colombian Football Federation (FCF), and former football players, were present at the event launch which revealed the logos of the competitions.
Jesurun added that "BetPlay's support for creating and trusting something that represents the country's greatest recreational factor is highly pleasing for football. On behalf of all, thank you very much, we will not let you down. "
The agreement with BetPlay follows on from the recent deal between Dimayor and Catapult that saw the organiser announce that all 36 teams in Colombia's first and second divisions would be implementing Catapult's wearable and video technology.
Jorge Enrique Vélez García, Dimayor's President, discussed how the use of Catapult technology can aid avoid injury risk and help understand match demands: "In the Dimayor we believe that technology in sport is a tool that helps to enhance competencies and that is why we are always analyzing how we have agreements with innovative companies in football. 
"Catapult is a leading company in GPS and the monitoring of athletes in different disciplines, we as administrators of Colombian Professional Soccer are interested in clubs having the best inputs to preserve the physical integrity of the players and this new technological service that will enable this.
"We will have the most modern equipment of Catapult and thus we achieve an excellent agreement with them, so that they are our allies with the sports departments of the teams, in maximizing the performance of the players."