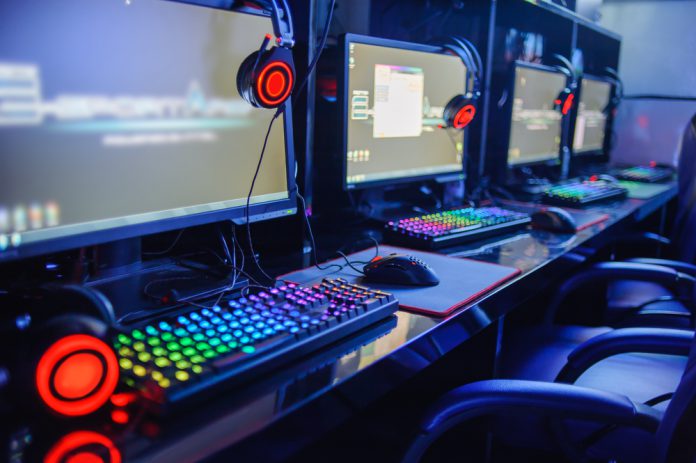 From sponsorships to industry-wide announcements, Insider Sport has you covered when it comes to the world of esports. 
This edition takes a look at Amazon's European development in esports, Misfits' planned florida headquarters, and Coca-Cola sponsoring eNASCAR.
Amazon University Esports launches in the UK, Spain and Italy
Amazon has announced a partnership with GGTech Entertainment and The NUEL to launch a new competitive series, Amazon University Esports.
Starting in the UK, Spain and Italy, Amazon University Esports will partner with more than 200 universities this year. Teams will participate in League of Legends, Teamfight Tactics and Clash Royale in an attempt to further develop homegrown competitive gamers.
The NUEL's founder and Managing Director, Josh Williams, commented: "We're incredibly excited about working with GGTech and Amazon to grow the student esports community across Europe.
"Working together, we will have the scale and resources to provide more pathways for students to get into esports and have great experiences. We're looking forward to developing this partnership over the coming months and years."
Jose Parilla Perez, Founder and CEO of GGTech Entertainment, added: "The scale of the project will allow more students to participate in university esports and attract a larger audience to support the next generation of talent in the industry."
As well as this, the Amazon University Esports program will also be orientated with the Twitch Student Program, a campaign that promotes collegiate esports initiatives.
Nordic Entertainment Group becomes joint owners of FIFA's eSuperliga
Nordic Entertainment Group has announced a joint ownership of the eSuperliga, the premier FIFA competition in Denmark.
The streaming company has acquired media rights across the Nordic region, which includes Denmark, Iceland, Finland , Norway and Sweden.
Kim Mikkelsen, Head of Sport at Nordic Entertainment Group, stated: "We are the Nordic region's leading streaming company and will soon reach 25 years of partnership with Danish football. Nobody delivers live sport like NENT Group. eSuperliga is a natural fit for our portfolio and we intend to develop the property further as co-owners over the coming years."
The firm will work with DreamHack in order to showcase an estimated 200 hours of eSuperliga action in 2020. Along with live FIFA matches, the programming also includes studio segments, interviews and FIFA tutorials.
Claus Thomsen, CEO of Danish Superliga, concluded: "We are thrilled that we can now present one of the most competitive FIFA tournaments, eSuperliga, together with NENT Group. There is guaranteed drama in eSuperliga, and NENT Group will bring eSuperliga to the fans with a quality unmatched anywhere in the world."
Misfits Gaming to build headquarters in Florida
Misfits Gaming Group has confirmed that plans for a 18,000 square-foot headquarters in Boca Raton, Florida has been approved.
The facility is said to be an investment of over £1m, creating 30 new jobs in the process.
Ben Spoont, CEO and Co-founder of Misfits Gaming Group, stated: "Thanks to the state of Florida, we're excited to be opening our headquarters in Boca Raton next year. Boca Raton will be our base of operations for our global esports teams, as well as our 2 Florida-based franchised esports teams, the Florida Mayhem and Florida Mutineers.
"We want to provide a platform for gamers to connect with each other, and give young professionals a path into the industry."
Misfits has a broad range of esports teams among a multitude of platforms including Call of Duty, Overwatch and League of Legends, in which the organisation holds a European franchise spot.   
eNASCAR and Coca-Cola signs multi-year partnership
Coca-Cola has been named the new entitlement sponsor for eNASCAR's iRacing Series, along with a $300,000 prize pool.
The 11th season of the competitive racing competition will be officially titled the eNASCAR Coca-Cola iRacing Series after the soft drinks manufacturer signed a multi-year agreement.
Tim Clark, senior vice president and chief digital officer of NASCAR emphasised: "The audience surge and growth our eNASCAR platforms experienced in 2019 was the result of the most talented gamers delivering some of the best weeknight racing.
"The momentum heading into this eNASCAR Coca-Cola iRacing Series season will continue with unprecedented collaboration across the industry and help usher in the next generation of race fans."
Despite eNASCAR being founded in 2010, the rise of eRacing has only recently started to develop. This is none more apparent than Coca-Cola's decision to strengthen its association with NASCAR and esports with the new partnership.