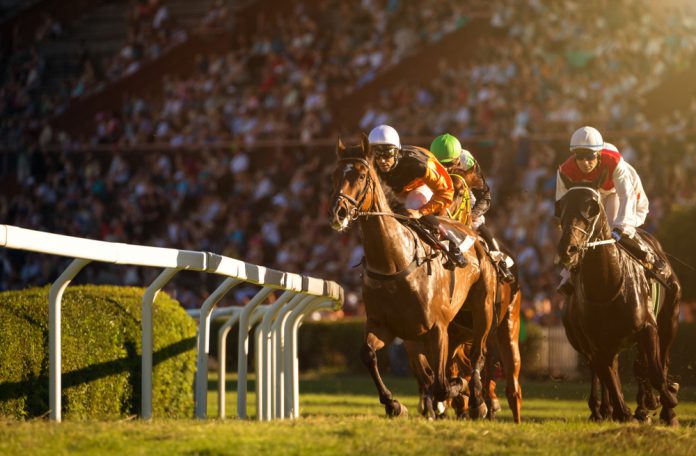 British Horseracing Authority's (BHA) chief executive Nick Rust has revealed that horseracing could resume 'within a week' if given the green-light by the government.
Horseracing globally has started to resume its operations whilst Australia and Hong Kong have continued to race behind closed doors. Despite those countries abiding by different guidelines, the chief executive feels that racing can be one of the first sports to resume in the UK.
Rust told BBC Sport: "The conditions are different in different places. People cite Hong Kong, that's government-owned and all the horses are stabled right next to the racecourses.
"They're able to make the case of continuing the economic activity. We have to try harder to make the case.
"But we don't have Premier League footballers training for six weeks in our sport – our equine and human athletes are ready to go within a week to help bring live sport back."
If horseracing was to resume then it could pave the way for other competitions and events to be reintroduced, as UK sport seeks to limit delays and financial restrictions caused by the current global health pandemic.

BHA will be abiding by guidelines if the sport was to resume, including all races being held behind closed doors and adhering to social distancing rules. Moreover, Rust revealed that the BHA will work with the government to ensure that horseracing resumes when it is safe to do so, helping the industry's employees both physically and financially.

He added: "Our industry employs 20,000 people in rural economies, most of them just earning a basic living – of course we want some revenue to start flowing to make sure they're looked after and they're not a burden on the national purse.
"We have to keep working away with the government and try to ensure we can bring racing back when it's safe to do so."
The news follows the Premier League's 'project restart' plans starting to come into motion with the competition insisting it will fulfil its football calendar as opposed to concluding the campaign early.