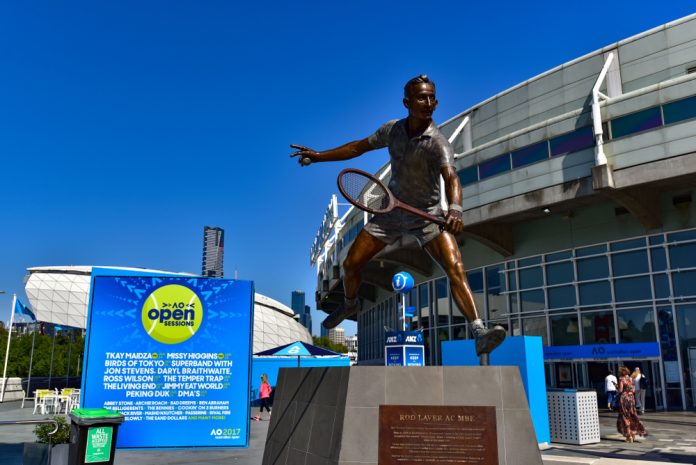 All major tennis events in Australia will be held in the southeastern state of Victoria next season, according to Tennis Australia's Chief Executive Craig Tiley.
There are seven weeks to go until the campaign begins and officials have been working to find a suitable location. The Australian Open, which is set to begin on 18 January, will take place in Melbourne.
"The big news is that we are now backing one horse and that is Victoria, because this is where the Australian Open is," Tiley confirmed to the Herald Sun.
"Now it's a matter of working out with the Victorian ­government what the quarantining programme looks like, that it ensures the safety of the community and then of course the safety of the players coming in."
Athletes will be asked to quarantine for two weeks upon arrival by organisers and adhere to the strict measures put in place by the Australian government to contain the Coronavirus outbreak.
There were fears that athletes travelling between states would increase the spread of the virus, hence why the decision has been taken to choose a 'hub' for the competitions.
Mark Handley, ATP Cup General Manager and Tournament Director for the Brisbane International, told the Australian Broadcasting Corp radio: "There's an influx of 2,600 international players and their entourages coming in from all over the world, that's the defining factor.
"It's really important for us to protect the Australian Open — it generates 90% of our revenue and funds our sport.
"Another key thing to the decision making was that even if the Brisbane International went ahead, there was a real risk that if there was an outbreak in Queensland and Victoria closed its borders, then we'd have players stranded and not being able to compete in the Australian Open."
Additionally, the Australian Open is hopeful that spectators will be allowed in to Melbourne Park for the event, with the state government permitting a crowd of up to 25% at the Melbourne Cricket Ground for Australia's test match versus India which begins on 26 December.