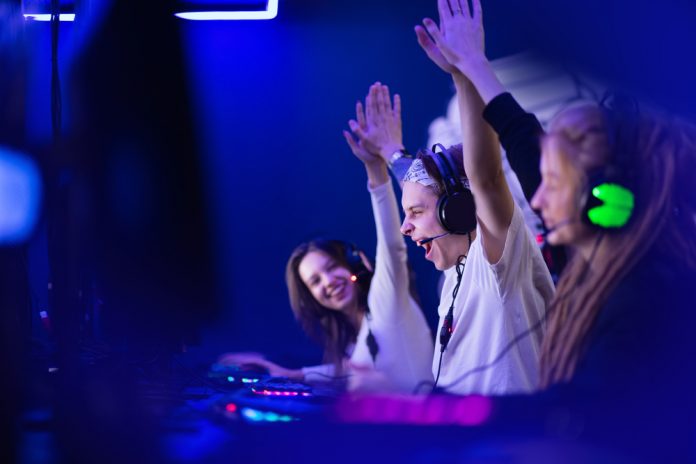 A new women-led gaming lifestyle brand, Queens Gaming Collective, has been launched with the aim of bringing about gender equality and diversity within the largely male-dominated esports industry.
The Los Angeles company is headed up by co-founders Justin G Giangrande and Alisa Jacobs, who are the company's Chairman and Chief Executive respectively. 
So far, it has raised $1.5 million to start the firm. It is backed by capital esports firm Bitkraft Ventures, along with strategic investments from Muse Capital, Assia Grazioli-Venier and Rachel Springate.
Queens will provide female gamers with the infrastructure, resources and representation needed to build a career within the industry.
"Queens is driving innovation and empowerment for women worldwide," Giangrande explained. "The Queens leadership team brings incomparable expertise in gaming and entertainment to empower women with long-overdue resources, access, and opportunities to a previously neglected group that makes up nearly half of the total market."
Senior executives from the likes of Amazon, Twitch and Spotify will make up the Queens advisory board. Former National Basketball Association (NBA) ace Baron Davis will also join the ambassador network.
Jacobs, who worked with businesses such as Nike and Starbucks after founding the Loop branding agency, commented: "Revenue is king, but culture is queen. Queens is changing the game.
"Gaming is a lifestyle, and Queens is a global movement built for and led by diverse women dedicated to radical representation, economic inclusion, and collaboration over competition. Beyond a lifestyle brand, we're building a community that celebrates the successes and advancement of our creators."
A study carried out in May 2019 by Newzoo uncovered that females make up 46% of gaming enthusiasts; a statistic that Queens hope to change. 
Moreover, women are often marginalised within the industry, and the 2014 'Gamergate' industry saw a group of male gamers target female gamers through a harassment campaign.