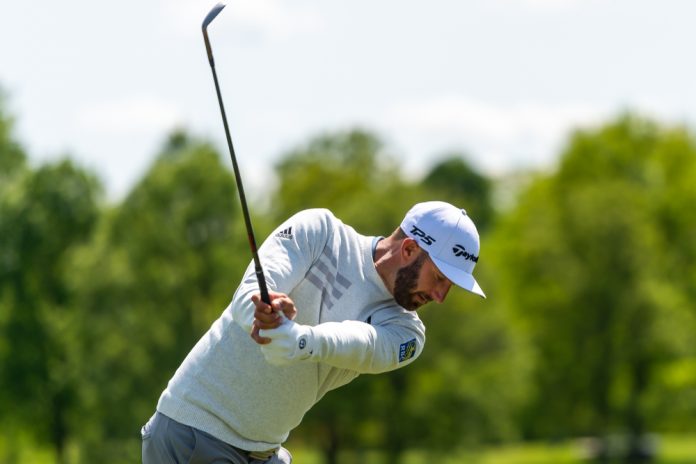 US sports betting operator FanDuel will provide its Sportsbook customers with real time highlights footage of the PGA Tour.
Under the terms of the agreement, FanDuel will use WSC Sports' artificial intelligence technology to provide highlights to its customers through the FanDuel Sportsbook app, notifications for every PGA Tour event throughout the remainder of the year.
FanDuel initially became the official betting partner of the PGA Tour in August 2020, gaining the rights to release pre-match and post-match video content and programming.
The first deal also enabled the operator to distribute highlights footage to customer's who had placed wagers on PGA Tour fixtures.
Norb Gambuzza, Senior Vice President of Media and Gaming at the PGA Tour, said: "We're excited to further activate our official betting operator marketing relationship with FanDuel by sharing Tour highlights with their customers.
"Engaging new fans with PGA Tour content is a top priority of our sports betting strategy and this innovation with FanDuel is a key step in that direction."
The highlights reels will begin with this week's Farmers Insurance Open, held at the Tommy Pines Golf Course in Florida from 28-31 January.
FanDuel has also said that it has plans to create video content agreements with other league partners. The operator currently has partnerships with the National Hockey League (NHL), Denver Broncos, Pittsburgh Steelers, New York Knicks, New Jersey Devils and Washington Football Team, among others.
This is the PGA Tour's second announcement of the week to revolve around betting content, having revealed yesterday that it is entering into a partnership with Australian operator PointsBet and the NBC network to provide a second-screen betting broadcast on the Peacock platform.
NBC Sports Edge BetCast will be broadcast across afternoon 10 hours, consisting of 2.5 hours per final event, and will feature a host and two analysts discussing probability and betting odds.
Commenting on the BetCast announcement, Gambuzza remarked: "We are extremely excited to produce and distribute specialised betting content as a companion to our linear and digital coverage with our partners at NBC Sports and PointsBet.
"As we continue to embrace sports betting, the Tour will continue to innovate and find new ways to engage fans around the world."