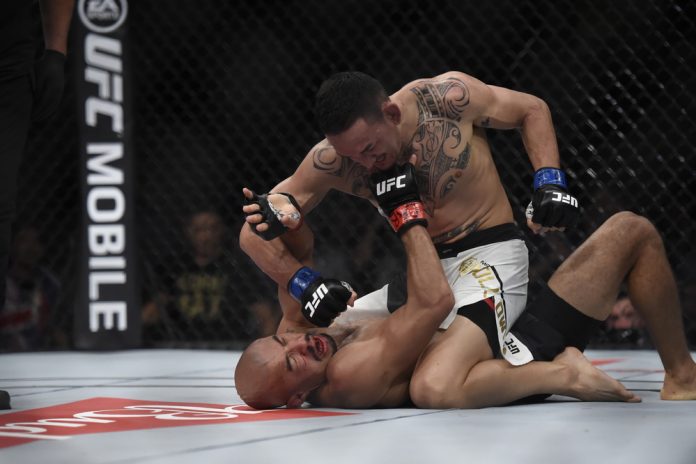 Social media platform TikTok has added the Ultimate Fighting Championship (UFC) to its burgeoning portfolio of sports partnerships.
As a result of the multi-year agreement, TikTok will deliver exclusive live stream content to fans of the global mixed martial arts (MMA) promotion.
Weekly livestreams will feature pre and post-fight access, engagement with UFC fighters and behind the scenes footage, as well as hundreds of other pieces of content.
"We are thrilled to deepen our partnership with UFC and launch a robust slate of exclusive live content for the TikTok community," added Harish Sarma, TikTok's Director of Global Strategic Partnerships, Americas and Oceania.
"Now more than ever, sports fans are craving the up-close-and-personal moments they are missing by not attending live events. 
"Through this partnership, we are excited to bring to TikTok the action and excitement of UFC both inside and outside the Octagon."
The UFC has gained over 6.3 million followers since it launched on TikTok in October 2019, making it the third most followed sports league on the platform.
Building on this substantial following and fanbase, the martial arts promotion will dedicate resources at its Las Vegas headquarters to launch extensive content and build a closer relationship with TikTok users.
"This partnership with TikTok is a tremendous addition to UFC's content distribution ecosystem," added David Shaw, UFC Senior Vice President of International and Content.
"We want to be everywhere our fans are consuming content and TikTok continues to break new ground in reaching a diverse, global audience.
"This collaboration is a great way to drive awareness to our tent pole live events while delivering compelling content to our fans, 24/7."
The partnership with the UFC represents a further expansion of TikTok's sports sponsorship operations, having recently signed a deal to become the global sponsor of the upcoming UEFA Euro 2020 football tournament.
TikTok's football hashtag currently has around 70 billion views, and the platform intends to leverage the partnership with UEFA to further establish its reputation as a centre for football fans to access official content in addition to creating and sharing their own.