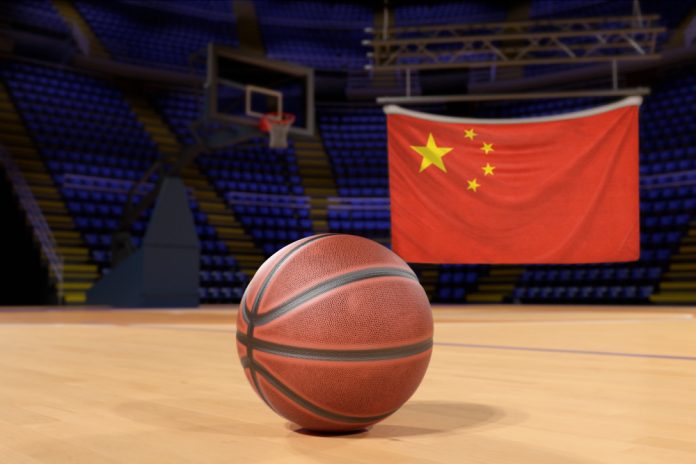 Sportradar has inked a multi-year partnership with the Chinese Basketball Association (CBA), which comes into effect during the current 2020/21 season.
Sportradar will utilise its experience in handling global broadcasting and data distribution to develop a 'comprehensive commercial strategy' in collaboration with the CBA, in order to effectively distribute the league's media rights globally.
As a result of the arrangement, the sports data intelligence solutions provider will collect data from regular-season CBA League games, postseason games and All-Star Games.
In turn, data will be distributed to broadcasters, streaming and OTT platforms in countries outside of China, enabling fans of the league to access both full game coverage and short-form video content throughout the season.
A CBA League spokesperson said: "We are delighted to partner with Sportradar and believe this partnership will provide enriched possibilities and further awareness for CBA League, given their extensive experience and recent track record.
"By building up opportunities globally in this long-term partnership, we look forward to developing the continued growth of the CBA League and reaching out to new audiences around the world."
The CBA League has overseen significant domestic growth in recent years, attracting both local players and international stars such as the National Basketball Association's (NBA) Stephon Marbury, Tracy McGrady, Gilbert Arenas, Steve Francis. 
Moreover, the league's growth has begun to attract substantial international interest from media organisations.
"Chinese Basketball has been a traditional powerhouse in the international arena, and we are excited to be a part of expanding the reach of the top tier CBA to markets across the globe," said Steve Byrd, Head of Global Strategic Partnerships at Sportradar.
"Our data-driven approach and experience are what sets us apart in delivering the goal that leagues such as the CBA want, and we are excited to be partnering with them to deliver that."
Sportradar has strengthened its presence in Asia via a broadcasting distribution partnership with South Korea's K League football tournament, and an agreement with the Asian Football Confederation (AFC) to utilise the firm's Universal Fraud Detection System (UFDS).
Earlier this week, the company announced it had entered into a definitive agreement to acquire sports technology and analytics firm Synergy Sports, cementing Sportradar's position in the US market.