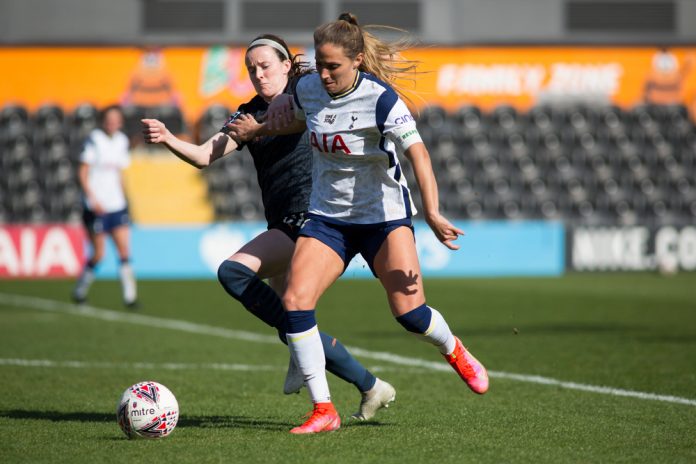 Women's sport within the UK could treble the revenue it generates and reach the £1 billion mark by 2030, new research by Two Circles has found.
The study titled 'Closing the Visibility Gap' estimated that women's sport across the country currently pulls in around £350 million in revenue, but this could all change over the course of the next two decades, with the game projected for new heights.
According to the data and insight agency, football and tennis account for more than half of the revenue generated in women's sport in the UK.
However, it also added that 'underinvested' in bringing female athletes to the fore, limiting rights owners' capabilities to capitalise on commercialising the increasing interest in the sport.
"Women's sport has been on a strong growth trajectory," noted Tammy Parlour, Chief Executive and Co-Founder of the Women's Sport Trust. "However, most sports played by elite female athletes still have a long way to go until it becomes commercially viable.
"To achieve long-lasting change, and for women's sport to occupy a central role in our culture in the UK, the sports industry must widely recognise a social responsibility to building sport for all, and practically connect a vision for women's sport to long-term commercial profit."
Furthermore, the study, which Two Circles described as the 'largest nationally representative survey of UK women's sport fans', disclosed that more than 80% of UK women's sport fans feel major events and television broadcasts have been crucial factors behind the surge of interest in the sport.
Most recently, the FA Women's Super League secured a landmark broadcasting deal with the BBC and Sky Sports, and the FA's Kelly Simmons predicted that the division could become self-sustainable within the next decade.
Nonetheless, the research – involving interviews with executives and an audit of women's sport coverage – uncovered that only just over a third of women's sports use digital channels only to broadcast the sport.
In addition, the study added that fewer than 30% of the most prominent images on the main websites and social media channels of the UK's governing bodies feature female athletes.
Parlour concluded: "We hope this research can play a role in supporting all sport industry stakeholders in this endeavour, helping them present female athletes and teams in ways that resonate with fans, create meaningful interactions for partners, and build success for women's sport overall.
"We believe the next decade will be a gamechanger for women's sport and with some concerted focus on key areas such as visibility and data we can ensure it is not only commercially viable but sustainable for decades to come."