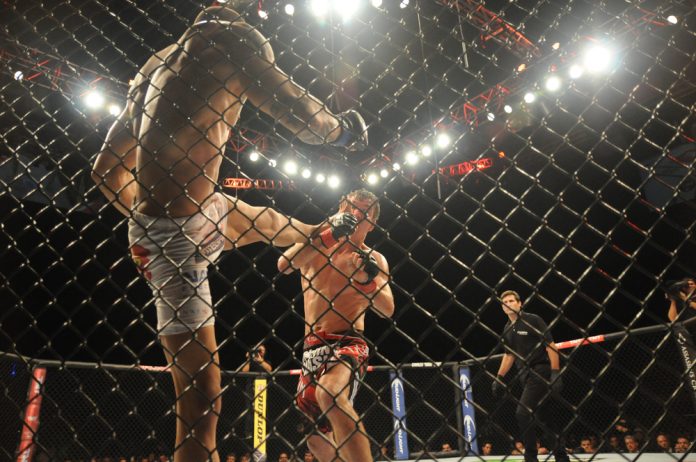 Sports and entertainment Endeavor Group Holdings Inc has posted a net income of $2.4 million for the first quarter of 2021, representing a significant leap forward from the net loss of $51.3 million reported for the same period 12 months prior.
Although the company saw its overall revenue dip from the $1.19 billion it generated in the first quarter of 2020, to $1.07 billion in Q1 2021, operating income reached $94.5 million by contrast to $53.8 million the previous year.
In addition, Endeavor, which completed a deal to acquire full ownership of the Ultimate Fighting Championship (UFC) ahead of its initial public offering (IPO) earlier in the year, highlighted the growth of its sports properties segment, which witnessed a 22.1% increase in revenue to $283.5 million.
Furthermore, adjusted earnings before interest, taxes, depreciation and amortisation (EBITDA) for the unit rose 42.3% to $43.3m, in comparison to the same period in 2020, which was largely attributed to UFC revenue.
Endeavor President, Mark Shapiro, highlighted in a company earnings call on 2 June that 'the pandemic actually helped accelerate UFC's move into the mainstream' and added that 'there's no question the UFC is the biggest driver of the ESPN+ platform'.
In addition, the report pointed out that a large proportion of demand came through the firm's experiences unit, including premium hospitality and travel business On Location, which recently forged a 'significant relationship' with the International Olympic Committee (IOC) to serve as the exclusive global hospitality provider for the Paris 2024, Milan-Cortina 2026 and LA 2028 Games.
The Sports Business Journal (SBJ) placed a valuation of at least $1.3 billion for the Olympics hospitality deal across the next three events.
"As we emerge from the pandemic, we are witnessing strong demand for all forms of content," explained Endeavor Chief Executive, Ariel Emanuel. "Our company was purpose-built to fulfil this demand on a global scale – be it live events and experiences or premium on-screen content.
"While our first quarter results were still negatively impacted by COVID-19, we are well positioned to benefit from the pent-up demand for content, while maintaining our long-term focus on secular trends and high-growth areas that have been both validated and amplified by the pandemic."
In addition, although the events, experiences and rights unit dipped 19.3% to $539.6 million, this was explained by the cancellation and postponement of events as a result of the coronavirus pandemic, and media rights fees relating to events moved to 2021 offset the figure somewhat.
The conglomerate's Representation unit, which houses WME, IMG and Endeavor Content, registered a 15% dip in year-over-year revenue to $248.9 million.