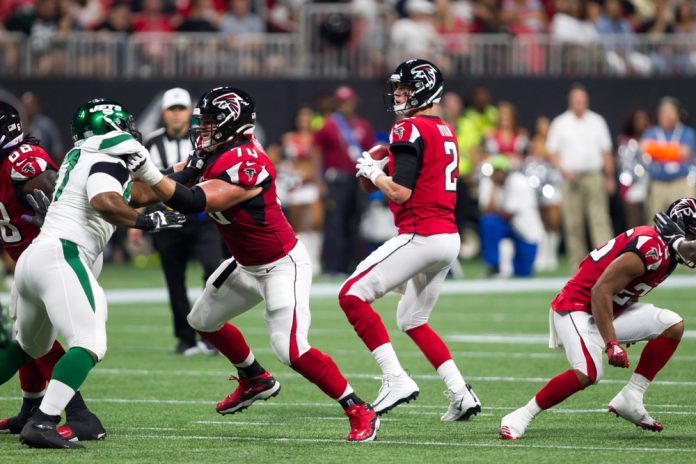 The National Football League (NFL) has signed multinational beverage company Diageo as the division's new official liquor sponsor, four years after lifting a ban on liquor advertising.
Under the terms of the agreement, Diageo will be involved in the NFL Honors awards show and international games, and the company will also focus its marketing activities on its Smirnoff, Captain Morgan and Crown Royal brands.
The contract, which is worth $30 million per year and represents the league's first deal in the spirits category, is said to include the NFL's main marketing platforms, including broadcast, digital, and social media rights by Bloomberg.
However, the initial report from the Sports Business Journal (SBJ) added that the deal will not include the Super Bowl – the NFL's annual championship fixture.
"NFL games have the powerful ability to bring people together, and that very much ties into what our brands at Diageo are all about: bringing people together to celebrate life," said Ed Pilkington, Chief Marketing and Innovation Officer, Diageo North America. "This is a perfect match. We are energised about bringing new and exciting programs and experiences to the NFL's passionate adult fan base, while continuing to use our platform to champion social responsibility in every way."
In 2017, the NFL lifted the ban permitting liquor brands from advertising during game broadcasts, although they still remain capped at four commercials per fixture.
Later in 2019, the NFL relaxed the restrictions further, allowing the use of team and player images and likeness in advertisements promoting alcohol brands such as beer, wine and spirits.
"We're thrilled to welcome Diageo, a global leader in the spirits industry, to the NFL family as our first ever spirits sponsor," said Renie Anderson, Chief Revenue Officer and Executive Vice President of NFL Partnerships. "We look forward to working with Diageo on innovative programs to elevate their business, as well as furthering the important message around responsible drinking."
According to SBJ, Diageo already has an established presence among US sports, maintaining partnerships with 12 NFL teams and stadiums – the majority of which were focused on its Crown Royal whisky brand – and a central sponsorship alliance with Major League Soccer (MLS).
The beverage company was also one of a handful of sponsors that backed out of the CONMEBOL Copa America, which is being staged in Brazil, due to the country's ongoing health crisis.