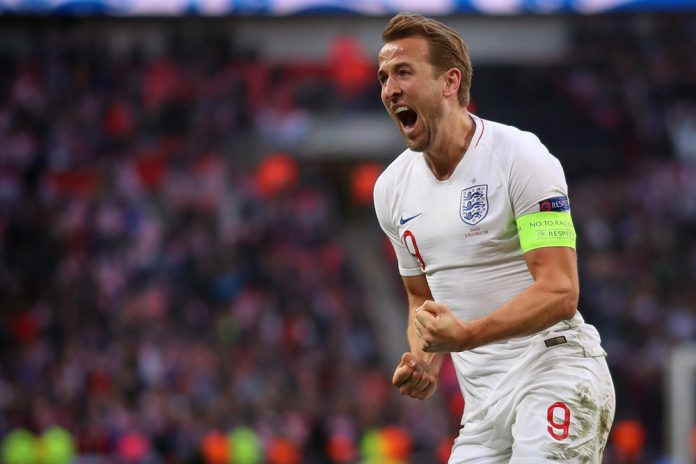 A peak audience of over 27 million tuned in to ITV to watch England reach their first major final in 55 years, defeating Denmark 2-1 in extra-time to secure a place in the 2020 UEFA European Championships final.
Viewing figures have revealed that a peak audience of 27.6 million million fans watched England march to the final of the tournament across ITV, the ITV Hub and STV, marking the largest UK viewership of the tournament to date and the highest peak audience ever for a football fixture for a single channel.
The commercial broadcaster's coverage drew in 16.9 million viewers from 6.30PM to 11.20PM, according to BARB figures supplied by overnights.tv, as Harry Kane's 104th minute penalty miss made the nation hold their breath before the Spurs striker slotted home the rebound, putting England on course for the final.
Some 60,000 fans were in attendance at Wembley Stadium cheering on Gareth Southgate's side after the semi-final capacity was increased to 75% as part of the UK government's Events Research Programme.
The ratings fell just shy of England's defeat to Croatia as they bowed out of the 2018 FIFA World Cup semi-final three years ago, when a peak audience of 26.5 million watched the Three Lions have their hopes dashed in Russia.
However, the figures rank among some of the highest sporting audiences in the UK across the last decade, sitting just behind the opening ceremony for the London 2012 Olympic Games.
Sunday's highly anticipated final will be screened across both ITV and BBC as England and Italy go head-to-head to be crowned the continent's champions.
England's 0-0 stalemate with Scotland drew in a record 20 million audience on ITV, whilst the BBC's coverage of the Three Lions quarter-final victory over Ukraine set the record for the most-watched live television event of the year.