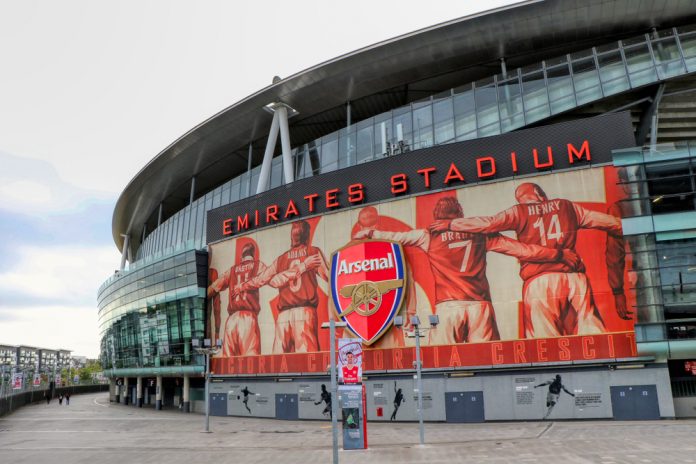 Premier League club Arsenal is set to star in the next instalment of Amazon Prime Video's All or Nothing documentary series.
The cameras will go behind the scenes at the Emirates during the upcoming 2021/22 season and explore the inner-workings of the London club, including Arsenal players' lives off the pitch and the daily challenges faced by the squad, and the work that the club carries out in the local and global community.
The series, which will track Arsenal's challenge for domestic success and return to European football, will launch exclusively on Amazon Prime Video next year in more than 240 countries worldwide.
"Arsenal is a historic club going through a fascinating period, and we can't wait to take viewers behind-the-scenes on the journey of this crucial season," explained Dan Grabiner, Head of UK Originals, Amazon Studios.
"All or Nothing is about intimate access to the passion and commitment behind elite sport, and in Arsenal we have the perfect subject for the next chapter. We are looking forward to Prime members around the world experiencing another Premier League season with a new club, through All or Nothing's signature quality storytelling and access."
Arsenal follows in the footsteps of English top-flight rivals Manchester City and Tottenham Hotspur, both of whom have featured in the all-access Amazon docu-series.
Mark Gonnella, Arsenal's Media and Communications Director, stated: "We are looking forward to giving our fans around the world a unique insight into how we work day to day. We have one of the biggest global followings in the game and one consistent thing we hear from fans is their desire to see more about what happens behind closed doors at the club.
"All or Nothing will give our fans and sport lovers an opportunity to learn more about what makes Arsenal such a special club, our trophy laden history and our ambitions for future success."