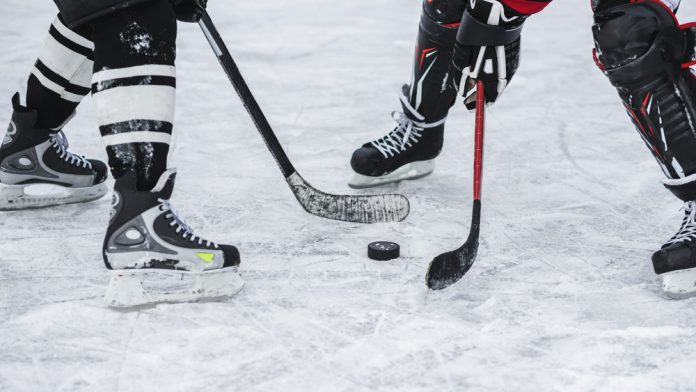 National Hockey League (NHL) star Evander Kane has denied allegations by his wife that the San Jose Sharks forward placed bets on his own team and other NHL fixtures.
Kane's 'estranged' partner, Anna Kane, wrote on social media that 'somebody needs to address' his 'compulsive' gambling habits, adding: "Can someone ask [Commissioner] Gary Bettman how they let a player gamble on his own games? Bet and win with bookies on his own games?"
However, Kane, who three seasons into a seven-year contract valued at $49 million, vehemently rebuffed the claims on his own social media platform.
"I have NEVER gambled/bet on Hockey, NEVER gambled/bet on a Sharks game, NEVER gambled/bet on any of my games and NEVER thrown a hockey game," he posted on Twitter.
"The facts are I personally had my best season of my career last year and was the most consistent I've been throughout any season, I'm proud of that. I love the game of Hockey and would never do any of what was alleged. I look forward to cooperating fully with the league's investigation, having my name cleared and looking forward to this upcoming season."
On Saturday evening, the NHL said it will look into the allegations and open an investigation into the matter.
​​"The League was made aware this evening of a post on social media alleging that San Jose Sharks Player Evander Kane bet on NHL games," a statement from the league read. "The integrity of our game is paramount and the League takes these allegations very seriously. We intend to conduct a full investigation and will have no further comment at this time."
A spokesperson for the NHL franchise added: "The San Jose Sharks have been in contact today with the National Hockey League about the serious allegations made against Evander Kane. We support a full and transparent investigation into the situation to maintain the integrity of the game and consistency with our team values."
In 2019, the 30-year-old was sued by a Las Vegas Strip casino after alleging that he failed to repay a $500,000 debt amassed during a play-off series against the Vegas Golden Knights.
The NHL itself has welcomed the legalisation of sports betting in the US, signing partnerships with Betway, OlyBet and Tisport. In addition, the league will also leverage Sportradar's ad:s platform to develop international betting and gaming sponsorships, under the terms of a 10-year renewal.