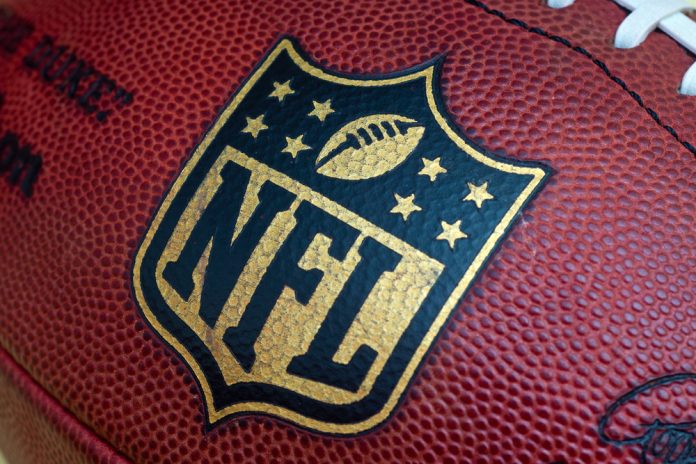 The National Football League (NFL), in collaboration with Ticketmaster, has moved to strengthen its fan engagement operations by entering the burgeoning Non-Fungible Token (NFT) space.
The partnership will see the league develop a complimentary virtual ticket offering in an NFT format for its followers, available after attending specific fixtures.
Starting from 25 November to the end of the 2021 season, the 'limited-edition commemorative' NFTs are being produced in a bid to provide fans with a 'keepsake' in the growing space of digital collectibles.
Although the NFL is only just beginning to explore the scene, individual teams have begun to investigate the benefits of blockchain and cryptocurrency technology, with the New York Giants signing a deal with Bitcoin-focused firm Grayscale in May of this year.
Additionally, former New England Patriots player Tom Brady – one of the NFL's most iconic names – has also got involved in the NFT scene on a business level, allowing the DraftKings Marketplace NFT trading platform to go live on his Autograph platform.
Commenting on the league's entry into the NFT space, Bobby Gallo, SVP of Club Business Development at the NFL, said: "Creating more one-to-one experiences through innovation and technology is a high priority across the League and clubs.
"Leveraging the emerging world of NFTs is a new and exciting way for us to create additional value and to further engage with fans who attend select games by providing a virtual commemorative ticket.
"There is no better time than the upcoming holiday season to kick off this fun and engaging fan experience, starting with the Chicago Bears and Detroit Lions Thanksgiving Day matchup."
Under the organisation's plans, it intends to offer a limited number of NFTs for fan purchase across its 32 franchises that can be subsequently sold and traded.
​​"These special NFTs give fans a keepsake to remember the game they attended and share the experience with their friends online," added Brendan Lynch, EVP, Enterprise & Revenue at Ticketmaster.
"As we continue to invest and innovate in this space, we're proud to partner with the NFL to help fans unlock a whole new way to extend their game day experience."
The next upcoming game that is eligible for the tickets is the Chicago Bears at Detroit Lions on 25 November, followed by the Seattle Seahawks at Washington Football Team on 29 November.
As NFTs continue to grow in the industry, prominent sporting organisations are forming similar partnerships as it becomes a successful method of boosting fan engagement.
For example this month, AC Milan became the first football club to officially launch its own tailor-made NFTs on the Socios.com platform, having first partnered with the Chiliz-owned brand earlier in the year.
Insider Analysis – The use of NFTs as a form of fan engagement has boomed in the past year, as leagues and clubs look for new ways to interact with their followers and identify new sources of revenue.
In related news, particularly in the US, many sports leagues are also turning to the betting and gaming sector – which like NFTs, is also rapidly growing across North America – as a way of generating sponsorship revenue and further connecting with supporters.