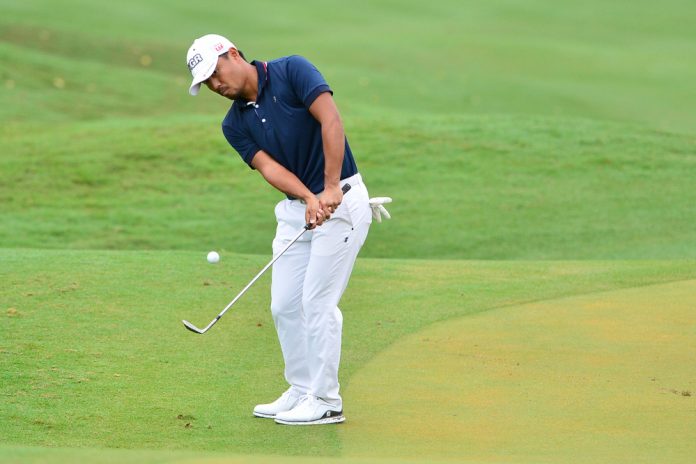 The PGA Tour, along with golf's major championships, has announced that it will release a Netflix documentary which will follow the stories of top professional golfers.
For the first time, the series will provide insight into the sport's biggest events including The Players Championship and FedExCup, as well as the four majors: the Masters Tournament, PGA Championship, US Open Championship and The Open. 
As filming gets underway throughout 2022, Rick Anderson, Chief Media Officer of the PGA Tour, commented: "This partnership with Netflix presents the PGA Tour and the four major championships an opportunity to tap into a completely new and diverse audience.
"This documentary will give fans an authentic look into the real lives of our athletes, and what it's like to win — and lose — during a season on the PGA Tour."
In collaboration with Netflix, the organisation claims that the new launch will provide 'unprecedented access' behind the scenes in 'capturing the intensity of training, travel, victory, and defeat through the lens of a diverse group of players and their support teams'.
Current PGA Tour player commitments include Daniel Berger, Tony Finau, Harry Higgs, Max Homa, and Bubba Watson, to name a few. Additionally, the world's top-ranked amateur golfer, Keita Nakajima, will also participate as he plays in the first major championships of his career.
"We are thrilled to bring golf's leading organizations and players together for this first-of-its-kind partnership and unparalleled window into life on the Tour," added Brandon Riegg, Netflix Vice President of Unscripted and Documentary Series.
"Our members will love getting to know the players and personalities as well as the iconic venues along the way. Even the most devoted golf fans have never seen the sport quite like this."
The series is produced by Vox Media Studios and Box To Box Films, and its Executive producers have been named as David Check, Chad Mumm, Mark Olsen, James Gay-Rees and Paul Martin.
For Netflix, the partnership represents an expansion of its sports documentary development, building on the success of previous productions such as 'Formula 1: Drive to Survive', 'Schumacher' and 'The Last Dance'.
Ted Sarandos, the streaming service's Co-Chief Executive Officer and Chief Content Officer, had previously stated that the firm would 'never say never on sports', hinting at a possible entry into live sports broadcasting – in a similar fashion to its rival Amazon Prime Video – albeit with a focus on 'niche' tournaments.
Meanwhile, ast month, the PGA Tour announced an extension of its marketing and content partnership which saw BetMGM continue as an official betting operator of the competition. This three-year collaboration means that the betting platform provides odds through the tour's digital platforms, whilst BetMGM also agreed to serve as the exclusive source for odds on the leaderboard and player pages on pgatour.com and on TourCast.