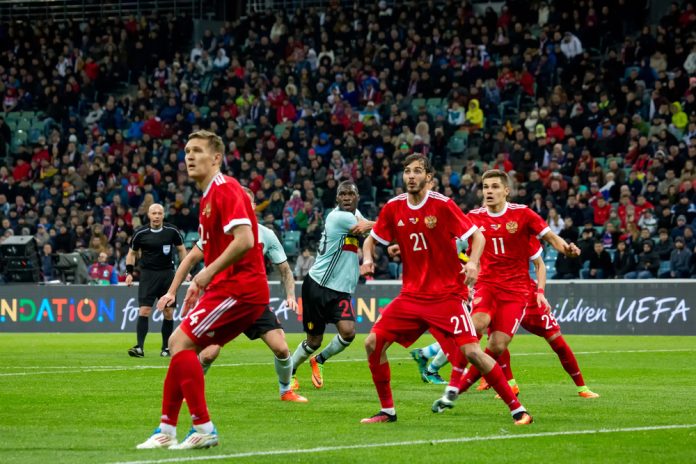 The Court of Arbitration for Sport (CAS) has rejected two separate appeals by the Football Union of Russia (FUR) against the exclusion of the country's teams from international competition.
Both the Russian national team and domestic clubs were barred from participating in the 2022 FIFA World Cup and any other national team competitions as well as UEFA tournaments such as Champions League and Europa League.
The FUR launched appeals against both FIFA and UEFA on behalf of four teams – FC Zenit St-Petersburg, FC Sochi, PFC CSKA Moscow and FC Dynamo Moscow – which had been excluded from international tournaments.
Both UEFA and FIFA's decisions were made due to the highly controversial Russian invasion of Ukraine in late February. After completing video conferences with the clubs, the CAS panel has sided with the governing bodies' decisions.
In particular, the panel noted that Vladimir Putin's invasion of his Western neighbour had led to 'unforeseen and unprecedented circumstances' to which UEFA and FIFA 'had to respond'.
The CAS concluded that the associations' decisions regarding Russian football clubs were 'within the scope of the discretion granted to them under their respective statutes and regulations'.
Although acknowledging that Russian teams and players ultimately did not hold responsibility for the military actions of Putin's government, the CAS argued that UEFA and FIFA were right to exclude said participants from their tournaments due to the implications of the conflict on these competitions.
The CAS statement read: "The Panel finds it unfortunate that the current military operations in Ukraine, for which Russian football teams, clubs, and players have themselves no responsibility, had, by reason of the decisions of FIFA and UEFA, such an adverse effect on them and Russian football generally, but those effects were, in the Panel's view, offset by the need for the secure and orderly conduct of football events for the rest of the world."
This is the second time the CAS has ruled against Russian participation in European football, having rejected in March – just under a month after the escalation of the Russo-Ukrainian conflict – calls from clubs to continue competing in UEFA tournaments.
Russia's invasion of Ukraine has led to a significant sporting backlash – as well as the exclusion of the country's teams from international fixtures, Russian players were excluded from Wimbledon by the World Tennis Association (WTA), the Premier League cancelled its Russian media rights deals and the 2021/22 UEFA Champions League Final and Russian Grand Prix were relocated.
The conflict also resulted in condemnation from the sports betting industry, as numerous B2B suppliers and betting operators announced an end to or significant withdrawal of their Russia-facing activities. An industry fundraiser, Gaming Industry for Ukraine, was also established, collecting hundreds of thousands for humanitarian causes.