Women's boxing is taking centre stage again this weekend, as Natasha Jonas takes on Marie-Eve Dicaire at Manchester's AO Arena, just two weeks after the decade-defining clash between Clarissa Shields and Savannah Marshall in London.
It's clear that the women's boxing game is only on the up and up as more and more high-profile fights hit fans' screens – and central to this has been BOXXER, the Manchester-based boxing promotion.
In this exclusive interview with the company's Partnerships Manager, Rafael Bertoli-Mitchell, and a bet365 spokesperson, Insider Sport and SBC News gleaned some insights into how the duo are pushing ahead for women's boxing.
Four fighters, one momentum
Natasha Jonas, Marie-Eve Dicaire, Clarissa Shields and Savannah Marshal – the impact these talented and popular fighters have had on elevating public perception of both women's boxing and female sport as a whole 'cannot be underestimated', Bertoli-Mitchell began.
"Shields v Marshall was a contest of the highest calibre, between the world's very best – a fascinating clash of styles, personalities and nationalities," he said.
"It is a story and rivalry like no other in the women's game, and on fight night, the two fighters put it all on the line and left everything in the ring, to the delight of the fans and viewers, so we couldn't have asked for any more."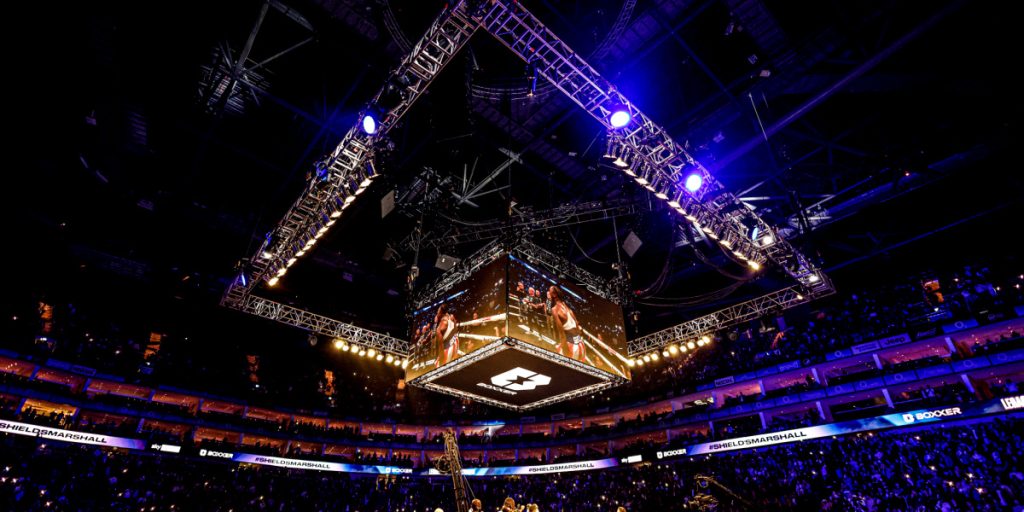 "Natasha Jonas is another fighter who deserves real admiration – having had a decorated amateur career for Team GB, and now being the unified super-welterweight world champion, boxing well above her natural weight. All whilst being a mother to her young daughter, Mela!
"Tasha, who was our first world champion, looks to go one step further on our next show in Manchester on November 12, fighting Canada's Marie-Eve Dicaire to unify three of the four world title belts. It promises to be an epic evening."
Specifically, Bertoli-Mitchell argued, the aforementioned fighters have broadened boxing's audience through their exciting and engaging bouts by reaching new female audiences and fans in general.
This has played a key role in 'driving the current crop of current female fighters to reach such insights', and providing a source of inspiration to a new generation of pugilists.
So how does BOXXER's partnership with bet365 factor into this, and how do the respective organisations' activities complement each other ahead of fight night?
Two British success stories
Whilst Marshal and Jonas are clear indicators of British sporting success in the boxing ring, bet365 and BOXXER are two prime examples of UK companies making an impact on the global stage in a commercial sense.
Located just 40 miles away from each other in Stoke-on-Trent and Manchester respectively, bet365 and BOXXER both started their journeys with an ambition to disrupt the industries they operate in.
Bertoli-Mitchell pointed to an 'alignment of values' between the boxing promotion and the bookmaker, recognising that bet365 has established itself as a 'leader in its space' and so the partnership 'really made sense for both sides'.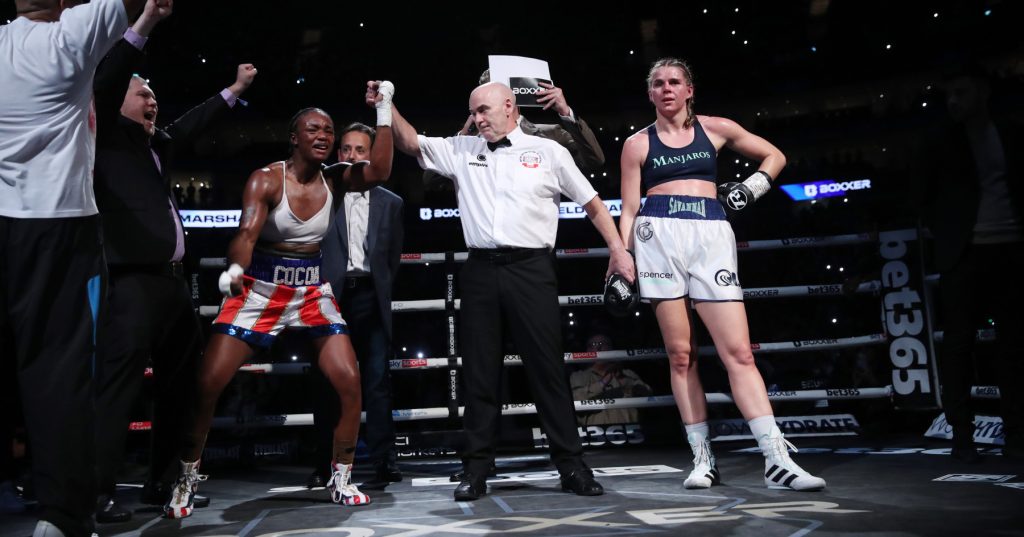 Denise Coates' firm now covers 75 sportsbook markets and live-streaming 600,000 events to 80 million global customers in 160 countries, and as bet365's spokesperson noted BOXXER is pursuing 'similar steps to international recognition'.
Pointing to 'events in Europe and plans for the US and Latin America', the spokesperson asserted: "This ambition to grow globally is key for bet365, as we look to entertain and engage boxing fans around the world."
Reiterating that disruption is one of 'numerous' shared synergy between both firms, the interviewees noted that BOXXER has set out to broaden boxing's millennial audience, whilst adopting new formats to the sort such as its series tournaments, and aims to appeal to 'a modern generation of sports fans' through enhanced transparency.
Meanwhile, bet365's historical role in disrupting online sports betting since its foundation in 2000 is well documented – as the company's spokesperson observed, the bet365 team are 'the original pioneers of In-Play betting'.
Bertoli-Mitchell continued: "The two parties are also united by a commitment to excellence – whether that's bet365 delivering best-in-class service and an unrivalled user experience to its customers, or BOXXER setting new standards for event production and content creation."
Gloves on for fight night
As the ink dried on their newly signed partnership, BOXXER and bet365 then set out on their next objective – as the former's spokesperson put it, the bookmaker has always placed 'enhancing our customers' enjoyment of live sport' at the 'heart of our brand'.
So how did the duo set out to achieve this? As Bertoli-Mitchell detailed, through an extensive pre-fight content campaign, encompassing a range of verticals bet365 featured prominently throughout.
"We provided bet365 with access to the top talent on the card, including time with Savannah Marshall at the Fury Gym in Macclesfield where she trains, anchored by bet365 ambassador and Sky Sports pundit, Johnny Nelson," the promotion's Partnerships Manager outlined.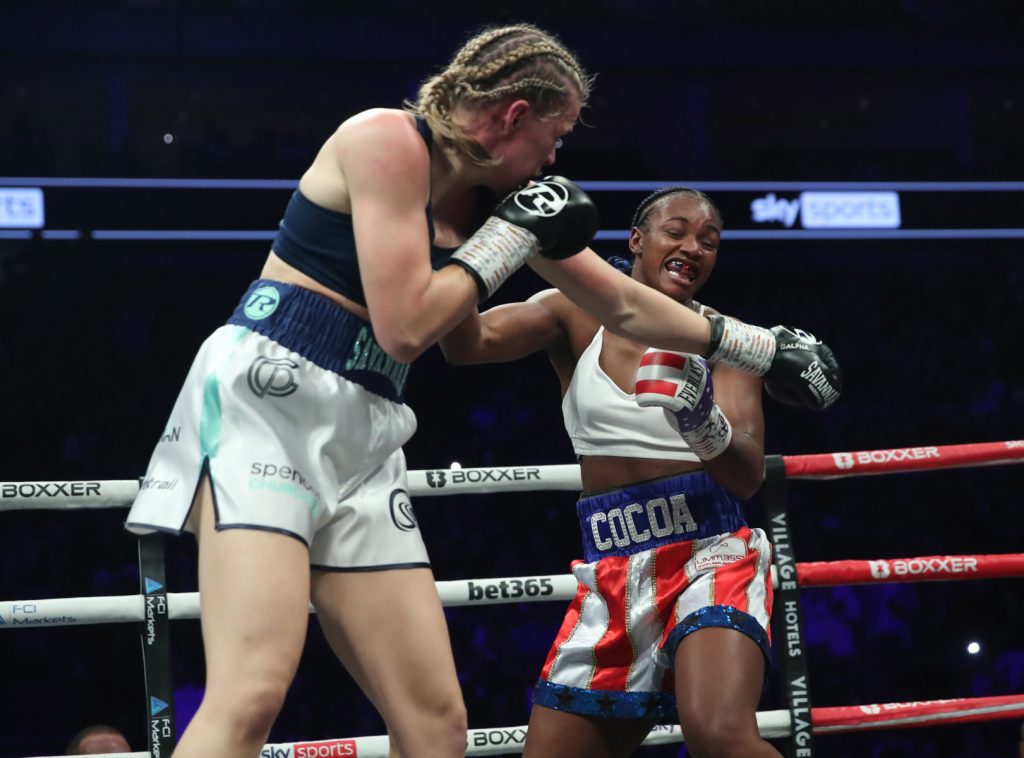 "Editorial interviews with BOXXER's lead promoter, Ben Shalom, were released on bet365's platforms, with a focus on the fight; bet365's odds were promoted on BOXXER's social channels and website through the build-up; along with far-reaching inventory occupied by bet365 on BOXXER's digital content on Twitter, to name a few examples."
In the build-up to and on fight night itself, for Shields v Marshall bet365 branding was positioned 360 degrees at all pre-promotional events – this included open workouts, grand arrivals, press conferences and weigh-ins.
"bet365 are extremely proud of our role as an official betting partner for these iconic events," the bookmaker added. "Claressa Shields versus Savannah Marshall was not just an epic fight, it was a defining moment in women's sport.
"Seeing our brand displayed within the ring for the world's first televised all-female card, in front of a sold-out O2 Arena, was a special moment for everyone at bet365."
Ringing the bell for broadcasting
BOXXER's wide-ranging betting partnership with bet365 is not its only commercial arrangement, however, as Bertoli-Mitchell also underlined the importance of the promotion's deal with Sky Sports.
Signed in June of last year, the media rights agreement focused on the development of grassroots boxing, whilst screening multiple international bouts between prominent fighters per year.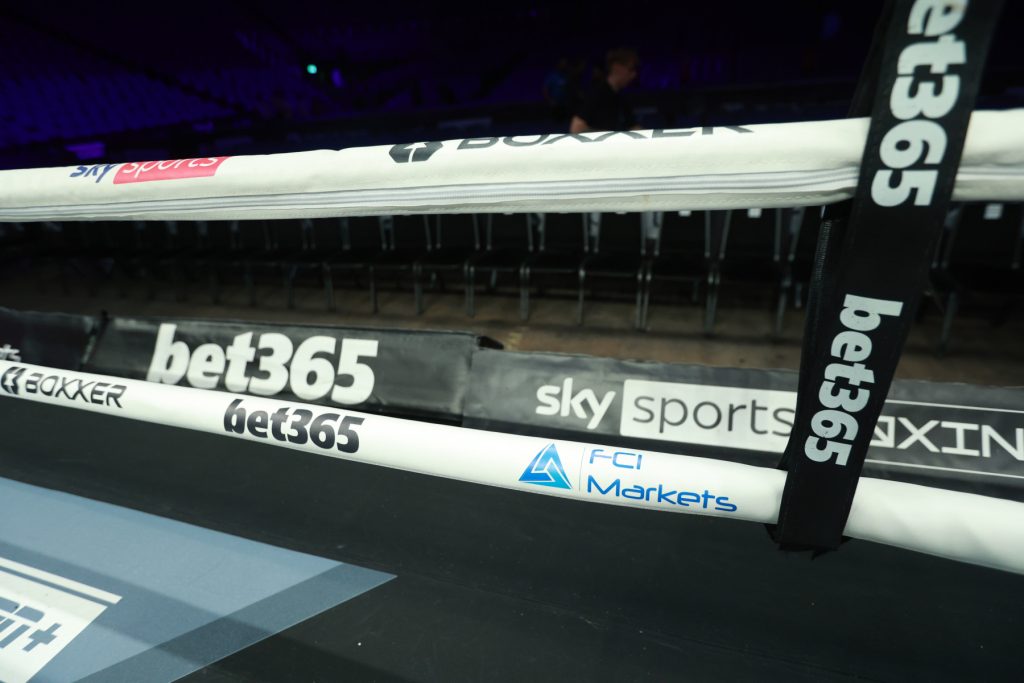 He continued: "Signing a four-year deal with Sky in 2021 was a landmark moment for BOXXER, providing us with an unrivalled platform in terms of reach and audience, helping to significantly grow the BOXXER brand, build a stable of elite fighters and deliver major shows around the UK – all featuring Sky's best-in-class production.
"The reach of both Sky's linear and digital platforms is massive – across entertainment, news, sport and much more – which allows Sky to touch all corners of the UK sporting fanbase in the build-up to fights.
"Shows like Khan v Brook and Shields v Marshall are strong examples of events where Sky were able to leverage the power of their platforms and utilise all their marketing muscle to build captivating narratives around the fights and fighters, and thereby swell public consciousness and interest."
As one of the 'leading and largest' sports broadcasters in Europe, BOXXER recognised Sky Sports' potential to reach millions of fans daily, as well as its three decades of experience and 'presence in almost every home' in the UK and Ireland.
So with women's boxing reaching a new audience and new heights through these partnerships, and Jonas vs Dicaire all set for this weekend, what is the future for BOXXER's collaboration with bet365?
"bet365 saw what BOXXER wanted to bring to the sport and the rapid rate of growth we had undergone in just a few years, and bought into our vision to change the way boxing is perceived, consumed and enjoyed," Bertoli-Mitchell concluded.
"The future between the two companies is bright and we look forward to continuing to grow together, and to developing the collaboration even further."