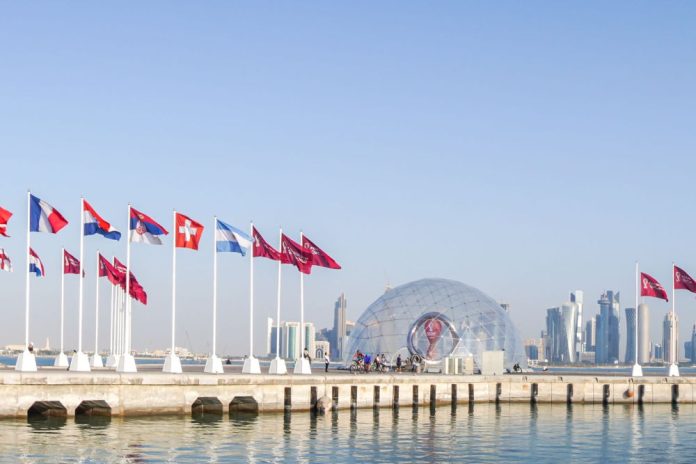 FIFA has announced that alcoholic drink sales are set to be banned at stadiums during the Qatar World Cup 2022.
The country's royal family pressured the football governing body to abandon the proposed sale of alcohol throughout the venues 48 hours prior to the beginning of the tournament.
"Following discussions between host country authorities and FIFA, a decision has been made to focus the sale of alcoholic beverages on the FIFA Fan Festival, other fan destinations and licensed venues, removing sales points of beer from Qatar's FIFA World Cup 2022 stadium perimeters," FIFA said.
There is no impact to the sale of Bud Zero which will remain available throughout the competition.
There had been plans to allow supporters exemptions to purchase alcohol inside official fan zones between certain times and on stadium concourses, but it now seems as if concourse sales will be banned.
Visitors of the country can still buy alcohol from licenced hotels and restaurants, which is permitted under Qatari law.
"Host country authorities and FIFA will continue to ensure that the stadiums and surrounding areas provide an enjoyable, respectful and pleasant experience for all fans," FIFA continued. "The tournament organisers appreciate AB InBev's understanding and continuous support to our joint commitment to cater for everyone during the FIFA World Cup Qatar 2022."
The changes follow a request from Sheikh Jassim bin Hamad bin Khalifa al-Thani – the brother of Qatar's ruler.
Furthermore, it was insisted that Budweiser, a major sponsor of FIFA, had to move concession stands which were deemed 'too noticeable'.
It has been reported that if the drinks company is banned from concourses, the only place alcohol can be bought in or around stadiums will be hospitality boxes, which begin at around £19,000 a match.
In August this year, FIFA also had to change the start date of the World Cup so that the first game of the competition would be Qatar vs Ecuador.