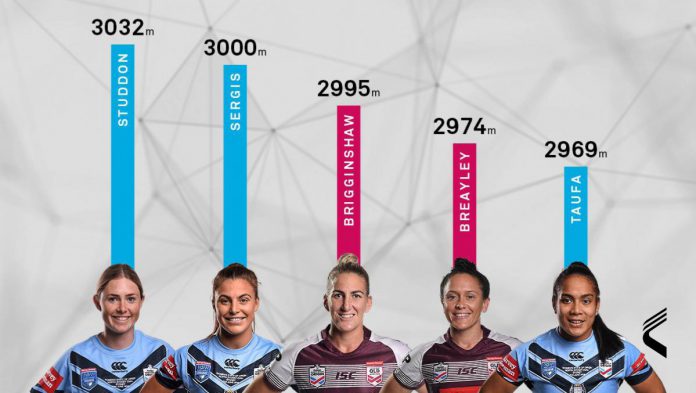 Claimed to be a world's first for women's sports, GPS-based statistics were streamed live to fans watching the State of Origin rugby league game between Queensland Maroons and New South Wales Blues.
Described as "a new era in fan engagement for the women's game," the match featured data obtained from Catapult Sports wearable global positioning system (GPS) technology.
Channel Nine's head of creative and innovation, Alex Rolls, explained: "At Wide World of Sports our aim is to bring viewers as close to the action as possible. 
"The Telstra Tracker is another broadcast innovation that enables us to this – knowing what a player is doing at any second of a match gives us incredible insights into these phenomenal athletes. To be part of this world first is something to be proud of."   
The devices track both teams statistics including: speed, distance covered, intensity, and sprint efforts on the field.
Catapult Sports has already worked for three years in collaboration with National Rugby League and Australia's Channel Nine to provide live data on the men's State of Origin series.
NRL general manager of the women's elite program, Tiffany Slater noted that the extension acts as a clear example of the increase in professionalism in the sport.
"Our mantra refers to the same game – our way and it's fantastic to have high-tech devices available for our elite female athletes and coaches, providing real-time performance, data and results to coaches and fans alike," Slater said.
Catapult's head of Australia and New Zealand partnerships, Nicole Pensko commented: "The partnership with the Women's State of Origin series shows a turning point in the integration of sports science and fan engagement for the women's game. 
"Through providing live player performance data, we can contribute to the well-deserved exposure the women's teams are receiving, and we were pleased to be able to play a significant part in this innovation."