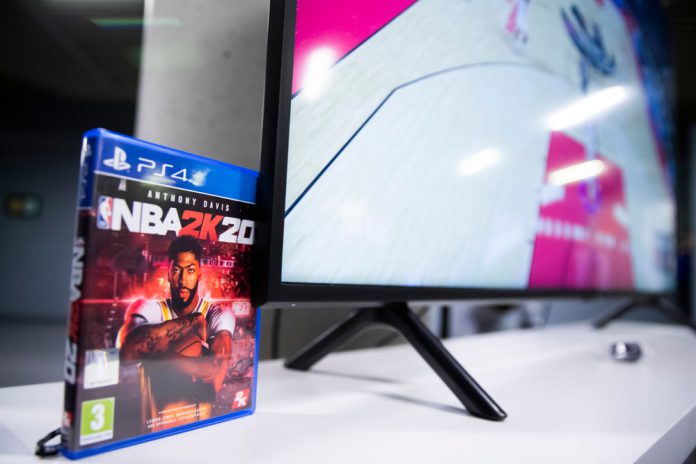 NBA's senior vice-president of global media distributions Matt Brabants has pushed for sporting organisations to learn from the esports industry to help engagement with younger audiences.
Esports has rapidly been entwined with the traditional sports industry, as organisations such as NBA and FIFA have invested in dedicated online leagues to break into the competitive gaming sector.
NBA currently runs its own esports league the NBA 2K League in which professional eBasketball players compete for a chunk of the $1.4m prize pool. 
FIFA has also launched its new eSeries scene in which some of football's top leagues such as the Premier League, La Liga and Serie A organise and monitor independent FIFA 20 leagues.
Brabants feels that building a sustainable relationship between sports and esports could be the key to bringing newer generations into the sporting fold.

The NBA vice president told delegates at the Sportel conference in Miami: "The market is becoming more fragmented with cord shaving and cord cutting happening. I think we're going to take best practices from other platforms and other sports that provide those insights and we're going to have to apply them to create a more compelling product.
"Half of the NBA's fanbase is 35 and under, which makes us susceptible to a lot of these trends you're seeing – one of our biggest strengths could also be one of our biggest weaknesses.
"We're trying to figure out how we can use those innovations to reach that audience and I think that's going to be an industry-wide phenomenon."
In recent years, athletes have started to use social media platforms and esports to boost their reputation and global appeal, increasing the player's marketability. The most recent example is Gareth Bale launching Ellevens Esports, the Real Madrid footballer's new esports team.

Bale joined the likes of Leicester City player Christian Fuchs who created No Fuchs Given, while former NBA player Rick Fox previously owned Echo Fox which participated in game titles such as League of Legends and CS:GO. Despite Echo Fox's disbanding, the former Boston Celtics player remains a vocal advocate of esports development.
Insider Insight: Matt Brabants' comments portray how traditional sports are worried about losing a younger generation of viewers. Esports is an incredibly easy market for sports to transition marketing strategies towards, and the hope is that by building a bridge between the two sectors, both industries will benefit from a new audience demographic.