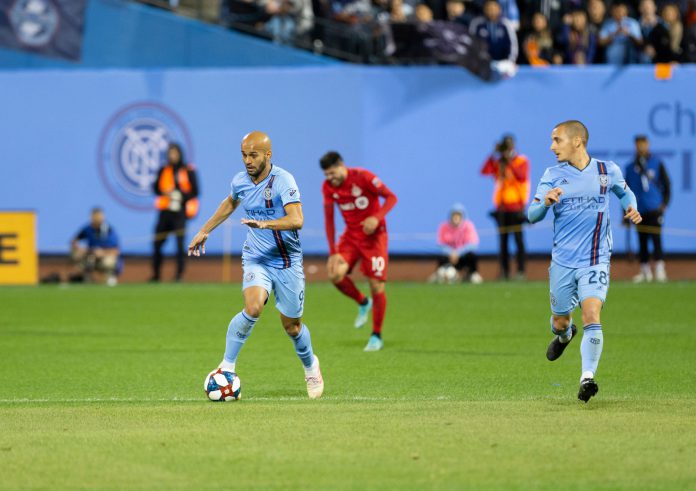 Major League Soccer (MLS) franchise New York City FC (NYCFC) is making a change to its business model with the aim of placing an increased focus on team-specific corporate partnership sales.
Previously, NYCFC's Manhattan head office has had a singular corporate sales team which was responsible for securing franchise-specific deals. As well as this, the head office was also responsible for acquiring multi-club deals with US-based organisations for the City Football Group, the franchises majority owners, and its portfolio of football clubs.
As well as NYCFC, the City Football Group also owns other global clubs including Manchester City from the English Premier League's Manchester City, Australia's Melbourne City FC, and the Indian Super League's Mumbai City FC.
Speaking to SportBusiness, Brad Sims, Chief Executive at the franchise, stated: "Over the past few years, we've had a global partnerships team who are selling cross-property, multi-team global deals. That's been the focus rather than team by team.
"We haven't had a team that is just focused on selling NYCFC. We have teams rather doing seven-, eight-, nine-figure global deals and have had ton of success. I think we should keep doing that but I think we've missed out on selling to NYCFC-only partners in market who don't have a global footprint or have those budgets. We've missed that for the past few years."
NYCFC's new business model is now set to see the franchise's sales team be split into two teams with the aim of ensuring that a select group of its staff focuses entirely and solely on the MLS franchise and building its sponsorships. 
The MLS outfit currently has a host of team partnerships which includes deals with Mastercard, NewYork-Presbyterian Hospital, Dumbo Moving & Storage, Ford and Grand Hyatt New York hotel. 
As well as its team-centered deals, the franchise is also involved in a number of partnerships that fall under the City Football Group umbrella such as the deals with Etihad Airways, Nissan, SAP, Cisco, Hays, EA Sports and Wega.