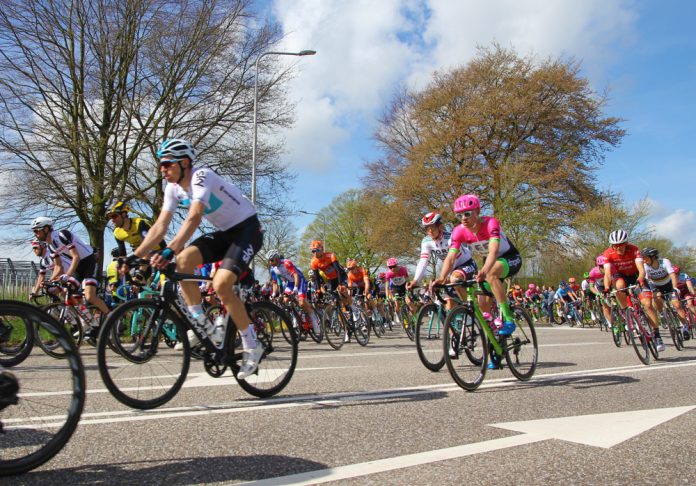 Infront has tied down the international broadcast rights to the Flanders Classics and the Netherlands' Amstel Gold Race.
The Switzerland-based agency's partnership with Flanders Classics covers both the Tour of Flanders and the annual one-day road race in Limburg.
Infront's agreement with the Amstel Gold Race runs from 2021 to 2026, whilst rights to the Tour of Flanders outside of Europe will take effect in 2022 and the European rights begin this year as part of the eight-year deal.
"Amstel Gold Race is considered one of the major cycling events globally," Amstel Gold Race Director, Leo van Vliet, stated.
"We are very glad having joined forces with Flanders Classics for this collaboration with Infront. We share the same goals and vision on how to further develop our races on a worldwide basis and look forward to developing these ideas with Infront."
Infront has taken over the contract from the sports arm of the European Broadcasting Union (EBU), Eurovision Sport, having been pipped to the UCI World Championships by the EBU in 2017.
Infront's President and Chief Executive, Philippe Blatter, added: "Infront has a growing ambition to diversify its summer sports portfolio, specifically cycling, and we are delighted to begin this partnership with Flanders Classics and Amstel Gold Race.
"We are privileged to begin working with such an iconic event and it highlights our commitment to creating a new benchmark in the management of one-day races. This latest project marks the first step in what we believe will be a fruitful collaboration."
Infront already holds the rights to the Tour de Suisse in Switzerland and the Deloitte Ride Across Britain via Threshold Sports, adding to its portfolio of major cycling events.