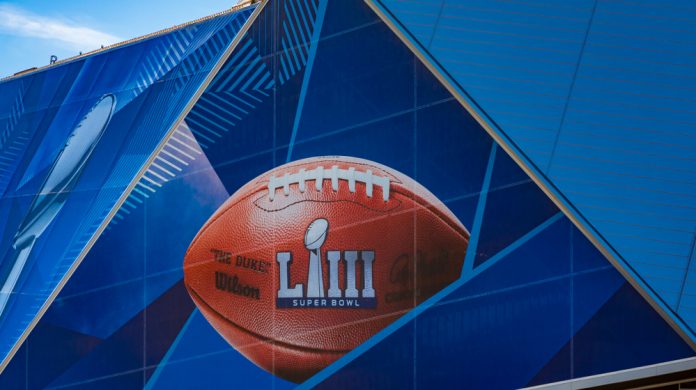 Bleacher Report and DraftKings are teaming up for the sportsbook's proprietary Super Bowl prop bets in a new reveal show streamed live on the Bleacher Report app.
B/R Drop Zone: DraftKings Big Game Prop Reveal is an original concept show featuring experts and celebrity guests, interactive segments, fan giveaways and a reveal of the most talked-about bets for the Big Game. Fans can tune in on 25 January, within 24 hours of the determination of the NFL Conference Championships, to watch live.
The show will air simultaneously on the B/R mobile app as well as YouTube and Twitter channels. Viewers on the B/R app will be able to follow along and participate with their own takes for a chance to win special giveaways.
Bleacher Report's Cabbie Richards and Greg Ivory will host the programme, during which they will be joined by experts sharing insights on betting associated with the Big Game, including B/R Betting's Kelly Stewart and DraftKings' Head of Sportsbook Johnny Avello alongside celebrity guest Chad Ochocinco.
Joe Yanarella, GM of B/R Betting, said: "Super Bowl prop bets fuel a massive amount of the cultural conversation around the game, expanding the narrative for the biggest sporting event of the year.
"It's exactly that type of off-the-field content that Bleacher Report does best and our audience craves. Our show will tap into this conversation, providing fans with a special event before the main event."
The show's creation stems from a multi-year agreement between DraftKings and Turner Sports which made the digital sports entertainment and gaming company the exclusive sportsbook and daily fantasy sports provider for select Turner Sports and Bleacher Report properties, excluding NBA programming.
Bleacher Report has seen significant engagement in its sports betting and football-related content. Throughout the season, B/R Betting, B/R's sports betting vertical, was the most engaged and most viewed social media account devoted to sports betting.
In the final weeks of last year's football season, B/R marked a 46% increase in engagements across its channels, with 23 million fans visiting the B/R site and app.
Matt Kalish, Co-Founder and President of DraftKings North America, added: "So much has changed for DraftKings over the years, but the Super Bowl is always an iconic sports moment where we continue to scale with new offerings and experiences like this reveal show alongside Bleacher Report.
"Prop betting is already a popular product for the NFL championship and appeals to all types of fans, so showcasing these markets within the Bleacher Report network for the first time helps enhance our offerings in 2021."
Furthermore, fans everywhere will be able to enter the $55 Million Super Bowl Prediction Challenge, a free to play pool with fans instantly unlocking a random reward between $3 in prizes and $25,000 with $1 million awarded to the winner of the pool.