Kash Shaikh, President, CEO and Chairman of Baseball United – the first-ever professional baseball league in the Middle East and South Asia – spoke to Insider Sport about the importance of reaching underserved communities and the growth of the league.
Starting his career at Procter & Gamble, he spent 10 years on the group's brand building, marketing, international business and as well as sports marketing deals. Shaikh then moved on to a similar role at GoPro.
Shaikh explained that there are several pockets of people playing baseball in the Middle East and South Asia, but that nowhere in the region was there any elite level of the sport.
"There's groups of people that are passionate about the game, but there's never been an opportunity to play at a professional level, and that's why we saw a white space opportunity for the business and a cultural and sports standpoint," he stated.
Looking at the broader baseball picture, Shaikh described the World Baseball Softball Confederation as the FIFA of baseball.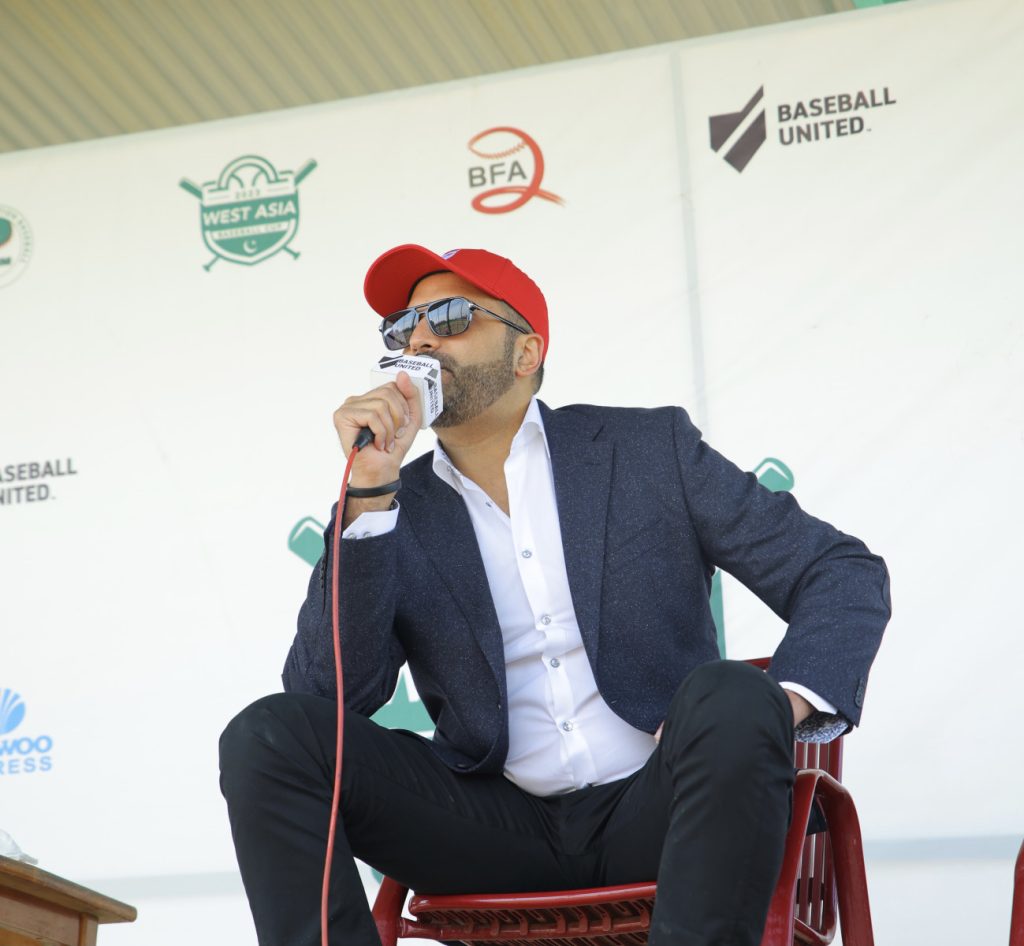 "The body is made up of 205 countries," he asserted. "But once you get past those first 15, those 190 other countries – we call them the forgotten nations of baseball. They have national teams, federations and little leagues but they have no infrastructure."
The CEO added that they don't have resources or much funding, so "of course there's no professional league".
"Most of those nations don't even have a field – they play in makeshift cricket fields or hockey fields," he said. "Those 190 really are our constituency for Baseball United, those are the people that are so excited and eager to partner with us, to bring us to life, because they have never had a league to aspire to."
Shaikh emphasised that he has personally met with over 40 Presidents of baseball federations in this part of the world – Pakistan, India, Palestine, Napal, Israel etc.
"Why that's important is that when you build a professional league, you need to have the top down and the bottom up approach. The top down is like the crown jewel, the professional league that we're going to be creating that's going to be our revenue driver. 
"But you also need the grassroots for player development, to build a fanbase at this level, and that's how we are attacking it with these federations, in serving these forgotten nations."
Boosting this further the organisation has worked with YouGov, to ensure it has done plenty of research on the region. Some of the studies found that there are 53 million avid baseball fans in India alone, and Shaikh underlined the importance of tapping into this fanbase.
Furthermore, the Chairman went on to say that the group is treating the league more like a start-up, than some of the other recent introductions to sport in the Middle East.
"Were not the LIV Golf model, for example," he added. "They are highly capitalised and are spending a tonne of money to bring players over from the PGA Tour. We're doing something completely different.
"We have a partnership with Major League Baseball, we are not competing with Major League Baseball."
Speaking from his marketing background, Shaikh noted that he would 'love to have had an opportunity' when he was at Procter & Gamble to sponsor a league like Baseball United – a new blank space.
He added: "No matter what brand activation the group has in mind, traditional types of sponsorships, all of that is on the table for us. It's really cool talking to companies about that and that's going to be a really big revenue driver for us."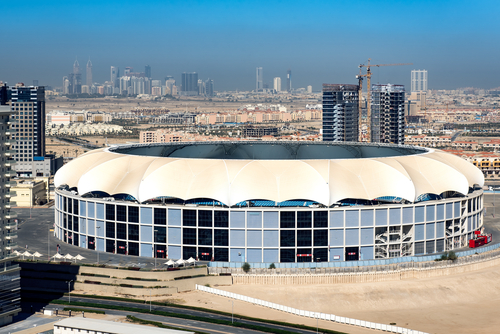 Baseball United is going to be playing in Dubai at the International Stadium, a cricket pitch which the group is transforming into a baseball diamond.
"There are no baseball fields in that part of the world. Part of our start-up mentality is Instead of spending billions of dollars creating stadiums, in the short-term we are going to transfer these cricket stadiums. In the long-term, we want to build our own stadiums."
Delving deeper into the 2023 Baseball United showcase in Dubai, Shaikh put across his viewpoint that sports teams have become the new gold when it comes to investment.
"We're taking America's sport and taking it to a new part of the world that is yet to experience it that is now embracing Western culture and Western sport. It has come at a great time.
"We've already had a lot of great investment groups join our team. I think the ones waiting in the wings are waiting to see how many people come to the stadium, how great the product is on the field with the performance of the players, and also the viewership we get and the interaction from brands."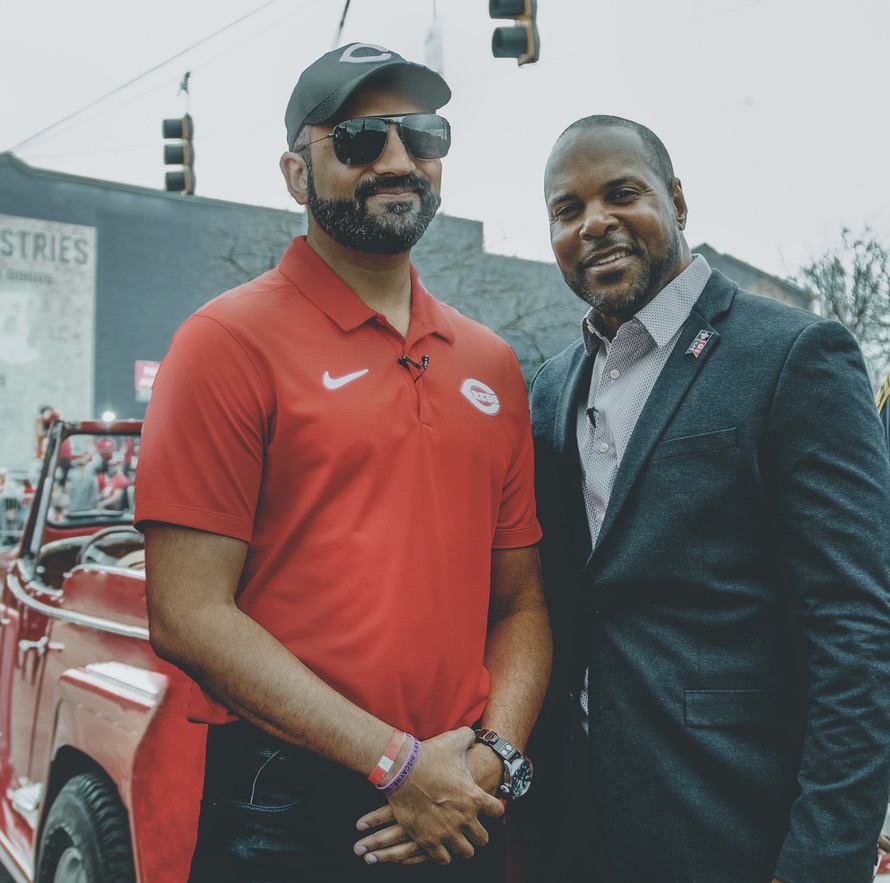 Speaking about the WBSC's West Asian Cup, Shaikh commented that in the past the competition has never been supported.
"No sponsorship dollars, no broadcast dollars, never been streamed before," he said. "Even though you have India, Bangladesh, Pakistan, Sri Lanka, a billion plus footprint population of countries playing in this – it's never been supported."
This year for the first time, Baseball United invested in it. The group sponsored, produced and broadcasted it.
"Now, all the fans of those federations got to see those teams play on a national team level for the first time in history. They were so grateful and excited that for the first time, amateur baseball was supported at that level in these countries."
The league is one of the only minority-owned in the world, and in the US, it is the second ever minority-owned professional sports league, following the Big3 basketball league from IceCube.
"Inclusion is critical to who we are as a company, and really all of our investors – including myself – have spent a lifetime championing underserved communities, helping black and brown people get opportunities.
"It's important for us to give people opportunities, not just minorities – also women. We have women as coaching staff, and our hope is to have the first female owner in history." 
"The part of the world that we are entering, particularly the UAE, is one of the most diverse parts of the world. We are already in the melting pot of diversity."
Last year, the league underwent a rebranding after previously being called the United International Baseball League (UIBL). This was due to the change in ownership and a new funding round.
Speaking on this, Shaikh said: "We actually realised that there was a better structure for us to build what we needed to build across the whole region. We felt that the brand, Baseball United, is much more powerful.
"This executed everything we wanted, not just the league. It gives us the platform to go beyond."