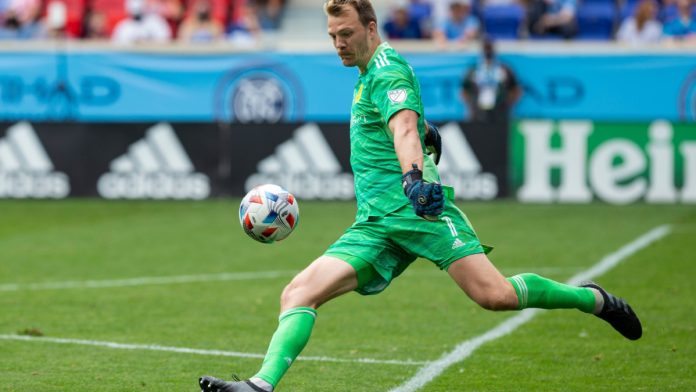 Nashville Soccer Club has agreed to a four-year extension deal with its long-term partner Renasant Bank.
Both started their joint business venture back in 2019 just ahead of Nashville SC's inaugural season in Major League Soccer (MLS). Since then, Renasant has remained the club's sole kit partner.
Just recently, another milestone was achieved between the two entities when Renasant also signed a similar kit deal with Nashville SC's MLS NEXT Pro affiliate side, Huntsville City FC.
Dan Farrell, VP of Corporate Partnerships at Nashville SC, said: "Since joining our club at the beginning of our Major League Soccer journey back in 2020, Renasant has proven to be a premier sponsorship partner for our organisation.
"As we enter in this new chapter of our relationship, we are proud to have Renasant as our primary kit partner for another four years and as a community ally in using the sport of soccer as a vehicle to leave a positive legacy in our region."
Nashville SC's first match under the new sponsorship agreement saw the team face Los Angeles FC at its GEODIS Park home stadium last Saturday, with the first 10,000 fans attending the event ending up with a celebratory bobblehead figure of Walker Zimmerman as a gift – the first player bobblehead in the team's history.
Additional details around the partnership extension explain that Nashville SC and Renasant will continue to "reach, serve and strengthen their communities across the Nashville area, the state of Tennessee and the entire Southeast".
John Oxford, Renasant's Chief Marketing Officer, added: "We are very excited to announce the continuation of our partnership as the Official Bank and jersey sponsor with Nashville SC.
"Both on the pitch and in the community, our partnership is placing Renasant as the financial services provider of choice in the markets we serve, and we look forward to many more years of success."