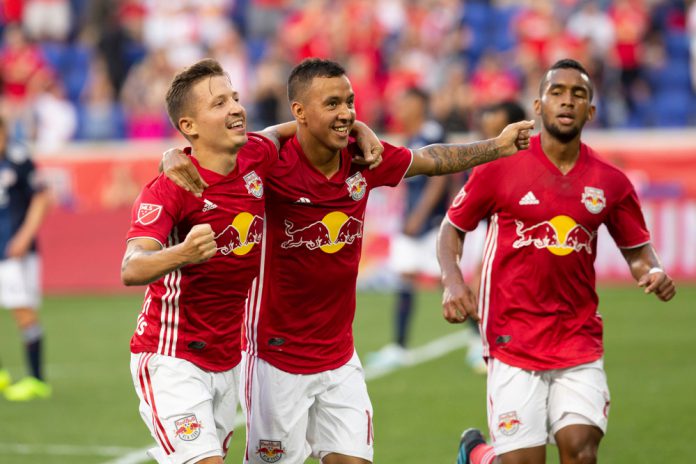 Major League Soccer (MLS) has furthered its social media engagement strategy with Facebook, allowing the platform to showcase MLS highlights on Facebook Watch this year.

The agreement will see the organisation become heavily integrated with Facebook Watch's current systems, including MLS hosting a weekly 'Watch Party' on the social media site whilst also creating official Facebook Groups for select teams across the league. 
Official Facebook Groups will allow fans to connect with the clubs on a global scale immediately, whether that be through instant highlights or created content. 
MLS senior vice president of media Chris Schlosser stated: "Facebook's innovative Watch Party experience is the perfect place for Major League Soccer fans around the world to exchange views and share their passion for our clubs and players,
"We're proud to collaborate with Facebook to deliver exciting game recaps and engage globally with MLS fans."
Archived footage, including the likes of historic matches and iconic MLS moments, will be available to Facebook Watch and will likely be used in various forms of content throughout the season. Player-centric highlights will also be created, providing customers with an in-depth look into a player's specific performance in selected games. 
Despite the MLS campaign being underway, the organisation is still striking deals in order to enhance the competition which enters its 25th season. Yesterday, MLS Canada struck a deal with long-term partner Captain Morgan, allowing the rum brand to become an official sponsor of MLS's Canadian sides.

Insider Insight: Facebook's decision to integrate more sport into its systems shows how a lot of companies view social media as a potential sports distribution outlet. MLS will also be able to gain greater fan engagement, attracting a bigger fanbase in the process,  by promoting and distributing fun and exciting highlights to a global audience.