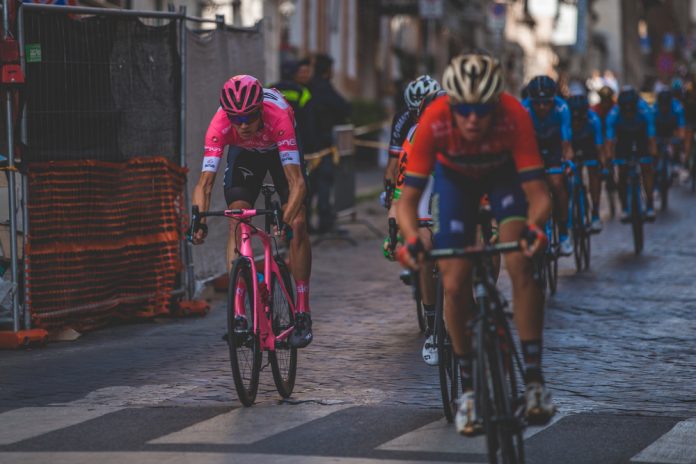 American media outlet Discovery has secured the rights to the Giro D'Italia cycling series, as its viewership increases towards 12 million subscribers.
The agreement was signed with the IMG agency, which recently acquired the five-year rights to the Giro through a deal with the tournament's organiser RCS Sport.
Discovery will provide coverage of the event until the culmination of the 2025 season across its pay-TV network Eurosport, the Discovery+ streaming service and Global Cycling Network (GCN) OTT platform, but will not have exclusive domestic rights within Italy.
Additionally, the firm will not gain international coverage for New Zealand until 2023, whilst broadcasting will begin in 2022 in Latin America and the Caribbean.
"Through our partnership between Eurosport and GCN, and increasingly in 2021 through Discovery+, we will continue to harness our deep cycling expertise and unrivalled global scale to unlock the power of the sport for all to enjoy," said Andrew Georgiou, President of Eurosport, Global Sports Rights and Sports Marketing Solutions.
The network will also acquire the rights to a number of other Union Cycliste Internationale (UCI) events, including the Tirreno-Adriatico, Milan-Torino, Gran Piemonte, the Giro di Sicilia, Milan-San Remo, Il Lombardia and both the men's and women's Strade Bianche.
Prior to the most recent agreement, Eurosport acquired the rights to the 2021 UCI World Championship. The network will broadcast the event in other 35 different territories throughout the year.
Guy Voisin, Director of Cycling at Eurosport and GCN, added: "Eurosport and GCN will deepen our collaboration even further this year and will screen more live cycling than ever before including uninterrupted coverage of every grand tour, classic and Olympic cycling event, and through local digital and linear shows covering all forms of the sport."
Discovery is currently on track to amass 12 million subscribers by the end of February, nearly double the 5.2 million sign-ups in December 2020.
Much of this success could be attributed to the launch of the Discovery+ streaming service, which features a range of content including sports, entertainment and factual programming.
The firm recently signed a major deal with Vodafone which will see its streaming platform made available to a vast international subscriber base spread throughout the Czech Republic, Germany, Greece, Hungary, Iceland, Ireland, Italy, Portugal, Romania, Spain, Turkey and the UK.
In addition, Discovery will provide coverage of the rescheduled Tokyo 2020 Olympic Games later this year across 50 European territories, under the terms of a €1.3 billion contract with the International Olympic Committee (IOC) until 2024.
"We're undergoing a significant amount of work to re-platform. Our front-end product, which was the former Dplay product in Europe, was built on a different platform than our US product," said JB Perrette, President and Chief Executive of Discovery International, as reported in SportBusiness.
"We're doing two things, one is migrating our US product to be our global product, [and] we have some important infrastructure work to get done here in advance of the Olympics. Number two is we will be collapsing our Eurosport Player product into Discovery+ so we need to also do some work there.
"That's our primary focus and taking up a fair amount of our engineering and product bandwidth over the course of the next four to five months pre-Olympics."