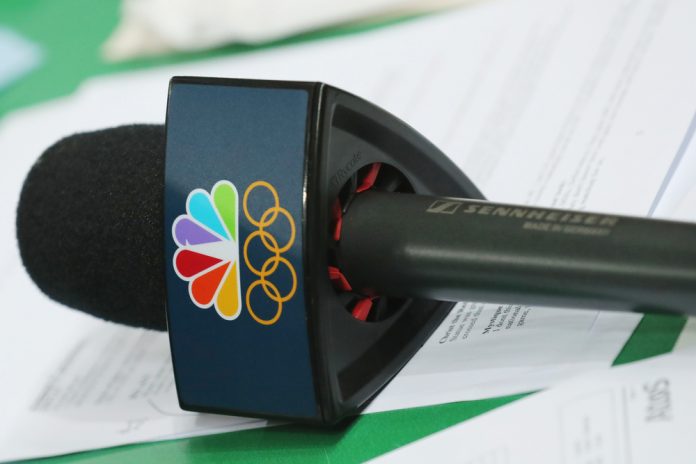 US broadcaster NBC has entered into discussions with 'anxious advertisers' to compensate for the decline in viewers tuning in to watch the Tokyo 2020 Olympic Games, according to Bloomberg.
Bloomberg reported that average nightly viewership was down 42% from the Rio 2016 Olympic Games across all Comcast-owned NBC platforms, with coverage approaching the halfway interval.
NBC sold a record $1.25 billion in advertising commercials for this year's edition of the Summer Games and is cashing out $1.1 billion for the broadcast rights, according to the news outlet, as the broadcasting giant planned over 7,000 hours of coverage of Tokyo 2020.
However, NBC's coverage of the opening ceremony dipped to its lowest ratings in 33 years, drawing in a total of 16.7 million viewers, and the broadcaster was struck a further blow when Team USA's Simone Biles backed out of the Games, citing mental health pressures as the reasoning for her withdrawal.
"We know our platform will deliver for advertisers in delivery and impact," Mark Marshall, NBCUniversal President of Advertising and Partnerships, said in a statement published by Bloomberg. "Our teams are speaking to our partners every single day to ensure we help them achieve their goals throughout the games."
Bloomberg added that the steep dip in viewership could consume the revenue that NBCUniversal relies on to cover expenses and turn a profit from Tokyo 2020.
Speaking to investors on Thursday, NBCUniversal Chief Executive Officer, Jeff Shell, was quoted as saying that the broadcaster does not expect to make a profit from the Summer Games.
"So net-net, with all of this bad luck, we're going to be profitable on the Olympics, which we're very happy with, and we're very happy with the product," Shell noted.
Meanwhile, Yiannis Exarchos, Chief Executive of Olympic Broadcasting Services (OBS), suggested that India has enjoyed the biggest digital engagement of any country and is showing the most potential for further growth.
With the country emerging as a 'rapidly growing consumer' of the Tokyo Olympic Games, India is leading the way despite only securing two medals to date.
"India on our platform is our number one country even more than Japan," Exarchos told Reuters. "There are markets which are oversaturated, over-mature, they understand the Games very well. There are still areas in the world where there are margins of development.
"India is still a part of the world that more can be done in making the Games more accessible and getting more engagement."