Targeting expansion in the US, and in particular in the NBA, Australia-based sports technology provider EngageRM recently signed a partnership with the Milwaukee Bucks.
To learn more about the firm's goals in US basketball and general business activities, Insider Sport spoke to the firm's VP North America Development, Nick Zanotto, who broke down the dynamics of the Bucks deal and how the EngageRM platform operates.
Insider Sport – Congratulations on your partnership with the Milwaukee Bucks, how significant is this collaboration for your US operations?
Nick Zanotto – This is a significant signing for EngageRM. It represents our first major client outside the West Coast of the US and expands our footprint in the NBA. Importantly, the Bucks will be utilising a wide range of new Microsoft technology that will highlight the capability of our combined solution.
The Bucks have shown that they are open to innovation and driving change across the organisation that will underpin their success on the court in the years ahead. EngageRM has a desire to work across all the major leagues in the US and this is a significant step forward for our organisation and a mutually beneficial agreement.
IS – How do you plan to leverage data and CRM to enhance the Bucks general operations across multiple areas?
NZ – Until now, the Bucks have had a dynamic solution housed on premise. With the implementation of EngageRM, the Bucks are transforming to the Dynamics 365 cloud environment where they will be able to utilise all the Microsoft tools available to any EngageRM client.
Currently, the Bucks have significant amounts of data from partners, season ticket holders, fans, community engagement, and other sources that have not been able to utilise and automate activity based on this data with their existing systems.
The EngageRM platform will allow the Bucks to utilise their data with the artificial intelligence and machine learning tools provided by Microsoft to provide a much more enhanced experience for their customers' examples.
The Bucks will now be able to make much better use of the existing data that they have and provide a more compelling offer to partners along with being able to engage their fan base on a wider and deeper scale.
IS – Is fan engagement the key to this partnership and what part will the Bucks community programme play in this?
NZ – As we know, there is no professional sport without fans. The organisations would not be able to grow and thrive without people who care for and love their teams. While on one hand, EngageRM will be providing much deeper access to season-ticket holders and those fans that are already engaged with the organisation.
The bigger opportunity is for the Bucks to make meaningful connections with their fan base across the US and around the world that may not necessarily be connected to them or to attend games or other events.
EngageRM provides tools and insights that will allow the Bucks to have more meaningful relationships with all these fans over a period of time.
IS – As an Australian headquartered firm, have there been any key challenges EngageRM has had to overcome in entering the US and European sports scenes?
NZ – While it is true that Australia is a long way from the major markets of the US and UK/Europe, our technology has been developed in such a way to ensure that it is relevant for organisations in any part of the world and can be deployed from anywhere.
During COVID, EngageRM successfully undertook deployment within a number of organisations in the US and the UK or being run from Australia. In addition to this because we now have a strong foothold in both markets, we understand how organisations in these countries work and what the differences are from our home base in Australia.
Despite being on the other side of the world, Australia has a very sophisticated and well developed sports market that has enabled EngageRM to refine systems and processes over the 14-year period in which we have been focused on sport and entertainment.
While we have learned a lot from the new markets, we have also been able to educate our clients in the US and Europe on new thinking and ways in which they can enhance their existing processes.
So, while there are certainly challenges entering any new market,what we found is that the similarities and the way in which our technology works have been able to overcome this and in some ways are an advantage for an organisation such as ours. Having said this, we still have much to learn and are excited by the opportunities to do this in the months and years ahead.
IS – In Giannis Antetokounmpo, the Bucks possess one of basketball's biggest stars. What can you do to leverage this as a partner of the franchise?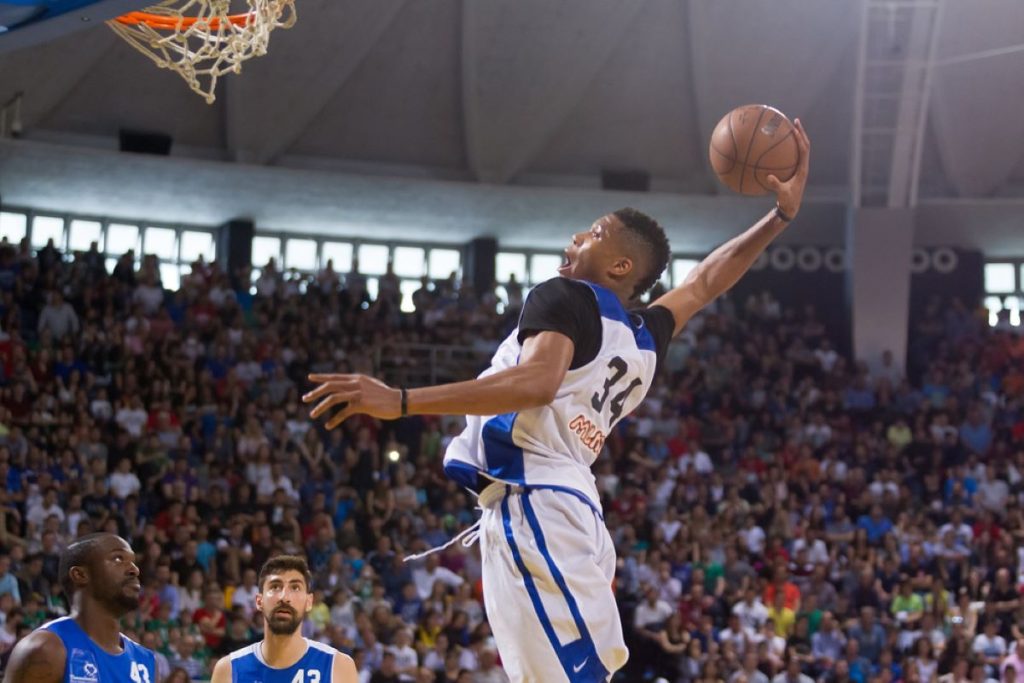 NZ – Giannis is undoubtedly a global star and as a league MVP, one of the most important players in the whole of the NBA.
Our agreement with the Bucks is to enhance their operations in the front office and does not directly leverage any of the on-court activity. As such, our only direct benefit of being associated with Giannis, Joe, and the other stars of the Bucks will be by a reputation.
However, our platform will be central in ensuring that the fans that love these players will be able to engage with them in a more meaningful way.