The Professional Football League (LFP) is reportedly aiming to more than double its revenue in the next round of international broadcast rights negotiations for the French top-flight league, Ligue 1.
The LFP's current deal with BeIN is worth approximately $76.3m per year for Ligue 1 fixtures to broadcast outside of France, having been the preferred broadcast rights holders since their initial partnership, which dates back to 2011.
Despite this, the current deal with BeIN is due to expire by the end of the 2023/24 season, and the LFP is believed to want to maximise the potential of distributing its Ligue 1 games across the world, aiming to secure a deal which would be worth up to $218m.
Vincent Labrune, President of the LFP, confirmed to L'Équipe that the French football body "will be able to get close to around €200m ($218m) annually for the next cycle", also highlighting this as a short-term goal.
It is unclear if the LFP will re-negotiate with BeIN, not only if the Qatari broadcasters are unwilling to meet the French football body's revenue increase, but also as the partnership between the two has been criticised by Ligue 1 clubs who believe the current broadcast deal undermines the league's value.
Feelings around the deal from clubs also soured when the 2019/20 Ligue 1 season was cancelled early due to COVID-19, which resulted in BeIN paying out $18m rather than the initial $38m to clubs and the LFP.
Whether the LFP decides to re-negotiate with BeIN or not, Labrune has not shied away from admitting that Ligue 1 trails some of Europe's largest leagues when it comes to international broadcast rights revenue.
He said: "In this area, we have very low revenues compared to our European competitors. But our clubs are now becoming aware of these European issues. And we have a powerful argument: we have changed the distribution of international rights, which go 100 per cent to European clubs according to their performance
"Today, there are potential financial gains that are very important for clubs. For example, PSG will receive €33m in international rights, and these are amounts that will be exponential in the years to come."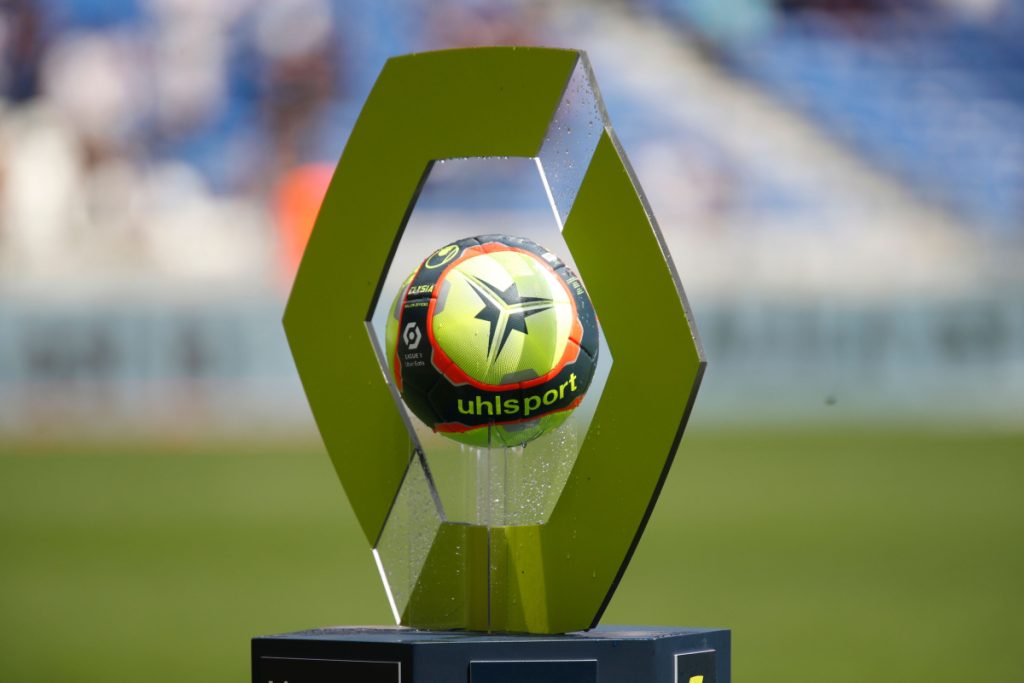 In comparison to other European leagues such as the English Premier League, Spanish La Liga, and Italian Serie A, Labrune's urgency to gain more revenue for its broadcast rights is warranted.
The Premier League, which has become a global powerhouse in terms of exposure and finance, will pull in £5.3bn ($6.6bn) over the next three years for its international broadcast rights deal.
Spain's La Liga was able to sell their overseas media rights for $915m in a four-year deal with MediaPro, with Serie A (whose re-negotiation period is due next season) bringing in $717m in their current broadcast rights deal.
Whilst Labrune admits that Ligue 1 is considerably behind some of these figures, the French league is not without considerable worth, with three of the sport's most recognisable stars, Lionel Messi, Kylian Mbappé and Neymar all playing in the league.
Whilst it is great for a team like PSG to attract these three names to the French capital and Ligue 1, Labrune has also cited the UEFA Champions League as a vehicle to help grow viewership to the league and investment, but only if there is consistent success in the tournament, which has not been the case for PSG in recent years.
"French clubs and their investors will quickly understand that being successful in the Champions League can provide resources greater than those of national rights," added Labrune.