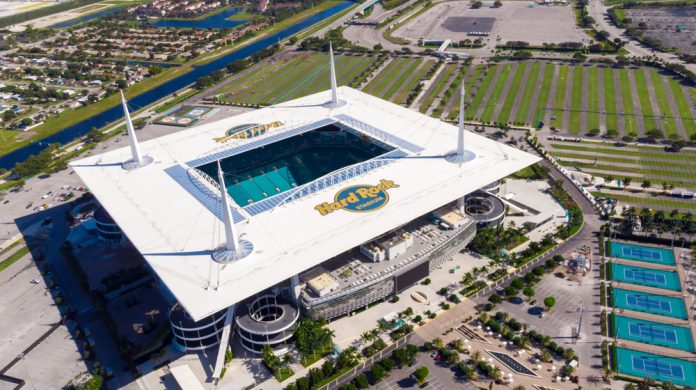 National Football League (NFL) franchise Miami Dolphins has struck an agreement with beer brewing company Heineken USA.
Under the terms of the agreement, eight Heineken-branded bars and a two-story lounge called the 'Heineken Hideout' will appear throughout the Hard Rock Stadium, along with branding in the southwest corner of the venue.
In addition, Heineken's alcohol-free Heineken 0.0 will be promoted during the fourth quarter of pre-season and regular season Dolphins home games at sampling events during the campaign.
"We are incredibly proud to partner with the Miami Dolphins and Hard Rock Stadium as we welcome fans back to experience live entertainment and sporting events again this fall," remarked Jonnie Cahill, Heineken USA Chief Marketing Officer.
"We have always been fiercely passionate about creating unforgettable fan experiences, and we look forward to bringing that same ambition to our first NFL team partnership."
The partnership will also extend digital to include integration in the Dolphins App, a custom co-branded content series and influencer activations to promote the Heineken brand.
"We are thrilled to work with Heineken on their first NFL partnership," added Steve Mullins, Miami Dolphins, Vice President of Corporate Partnerships. "Hard Rock Stadium is a global entertainment destination, and we are excited about this opportunity with Heineken to amplify our in-stadium experience and develop engaging content for the upcoming football season."
Heineken also agreed to become the exclusive beer and hard seltzer partner of the UBS Arena, home to the New York Islanders of the National Hockey League (NHL) last month.
Outside of the US, the Dutch brewer is set to serve as the official beer partner of the upcoming 2020 UEFA European Championships this summer, after recently catching the eye of football fans for its 'don't drink and start a league' advertising campaign, mocking the collapse of the European Super League.